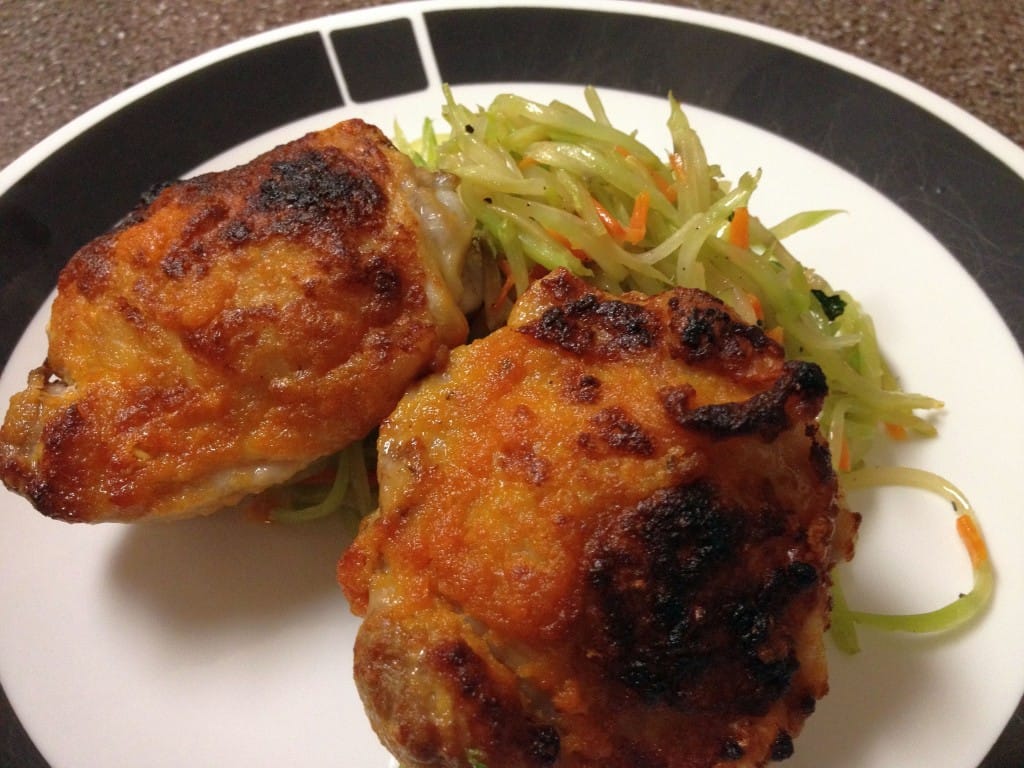 Ingredients
6 Bone-in Skin on Chicken Thighs
1/4 Cup Ghee
1/3 Cup Franks Red Hot (or comparable sauce)
1 tsp. Onion Powder
1 tsp. Garlic Powder
Pinch of Salt
Directions
Preheat the oven to 425. In a small bowl melt the ghee, then add all of the other ingredients. Mix well. Baste both sides of the thighs and bake for 20 minutes with the skin side down.
I bake them on a wire rack to make sure they get extra crispy. After the first 20 minutes, take them out of the oven and flip.
Baste the skin side with the rest of the sauce and return to the oven. Bake an additional 20 to 25 minutes, or until the chicken is cooked through.Enjoy!