Buffalo Ranch Chicken Wings
*Ranch seasoning ingredients:
1 Tbsp dried parsley, 1 tsp dried dill, 1 tsp dried basil , 1 tsp onion powder, 1 tsp garlic powder, 1/2 tsp salt, 1/2 tsp pepper, 1/2 tsp paprika, 1/2 tsp ground mustard*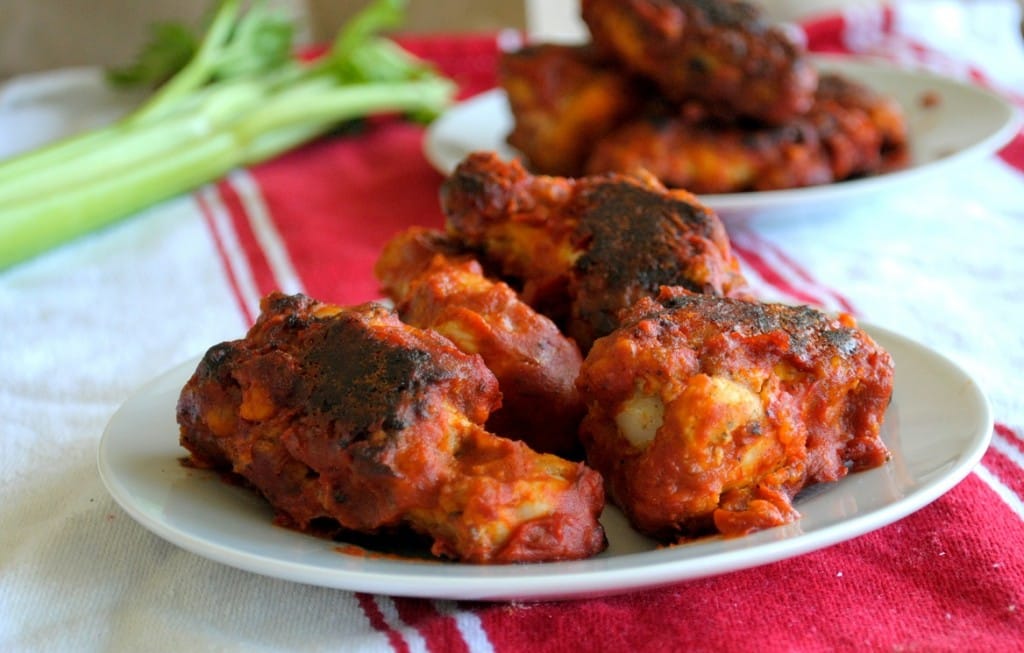 Ingredients
1 lb Chicken Wings
1/2 c almond flour
1 tbsp Karen's Ranch Seasoning (recipe in instructions)
1 egg, beaten
1 tbsp duck fat
2 tbsp tomato paste
2 tbsp coconut milk
2 tbsp hot sauce
1 tbsp Karen's Ranch Seasoning
Directions
Preheat your oven to 350. Mix together the almond flour and ranch seasoning in a small bowl, and have the egg beaten in another.
Dip each chicken wing in egg, then almond flour mixture, and set aside on a plate.
Heat frying pan on medium and add duck fat. Place chicken wings in pan and fry on each side for about 10 minutes total. Watch them so they don't burn!
Let them cool while you mix together the last 4 ingredients in another small bowl. Dip each wing into the sauce, coating, and then place on a parchment paper lined baking sheet.
Bake for 10 minutes, flip, and bake another 5 – 10 minutes. Remove from the oven and enjoy those suckers!!!