Caesar Salad with Cashew \"Parmesan\" Cheese
1. In a food processor or high powered blender, pulse cashews with salt and one garlic clove until it resembles Parmesan cheese. Set aside. *Store leftovers in a tightly sealed container in the refrigerator.
2. In a mixing bowl, using a garlic press, crush one clove of garlic along with the capers. To this add fresh squeezed lemon juice, coconut aminos, mustard, pepper and anchovy paste and whisk together.
3. While whisking with one hand, slowly drizzle in the olive oil creating an emulsion.
4. Once all oil has been incorporated, add 1/4 c. of the cashew \"Parmesan\" cheese.
5. Plate your salad, drizzle with dressing and top with more Paremesan cheese. Enjoy!
In Health,
Vanessa
[ingredients]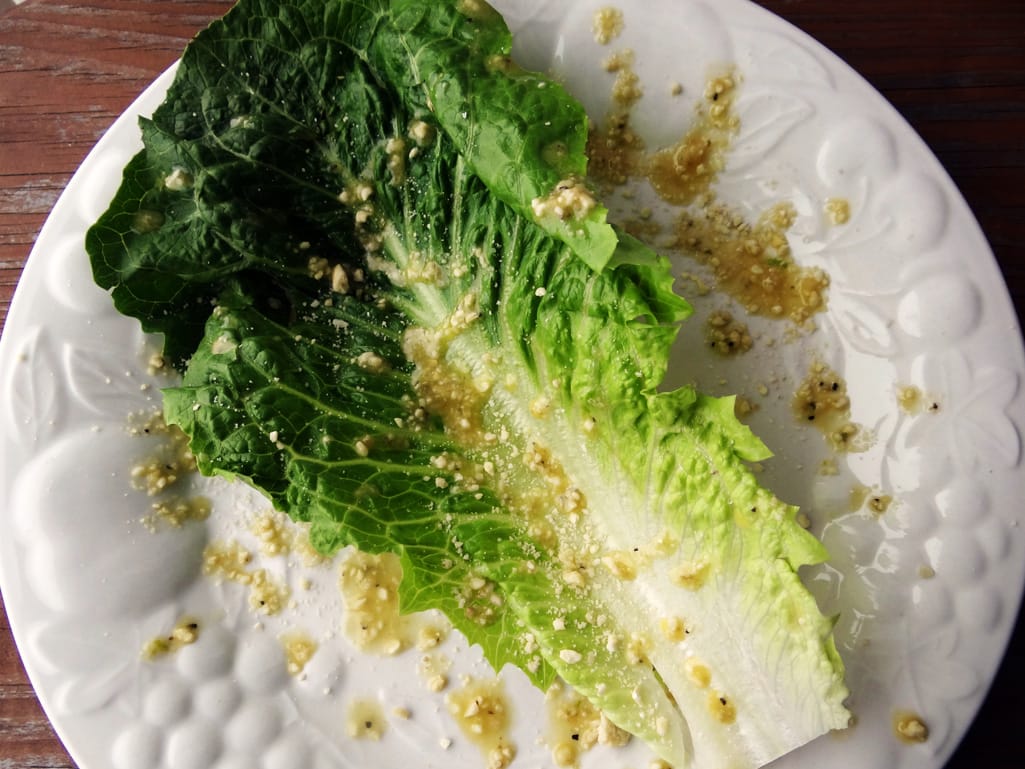 Ingredients
2 Organic Medium Garlic Cloves
1 tsp. Organic Capers
1 oz. Organic Lemon Juice, Fresh
1/2 tsp. Dijon Mustard
1 tsp. Coconut Secret Raw Coconut Aminos
1/2 tsp. Coarse Ground Black Pepper
Squirt of Anchovy Paste (optional)
1/2 c. Extra Virgin Olive Oil
1 c. Raw Cashews
1 tsp. Celtic Sea Salt