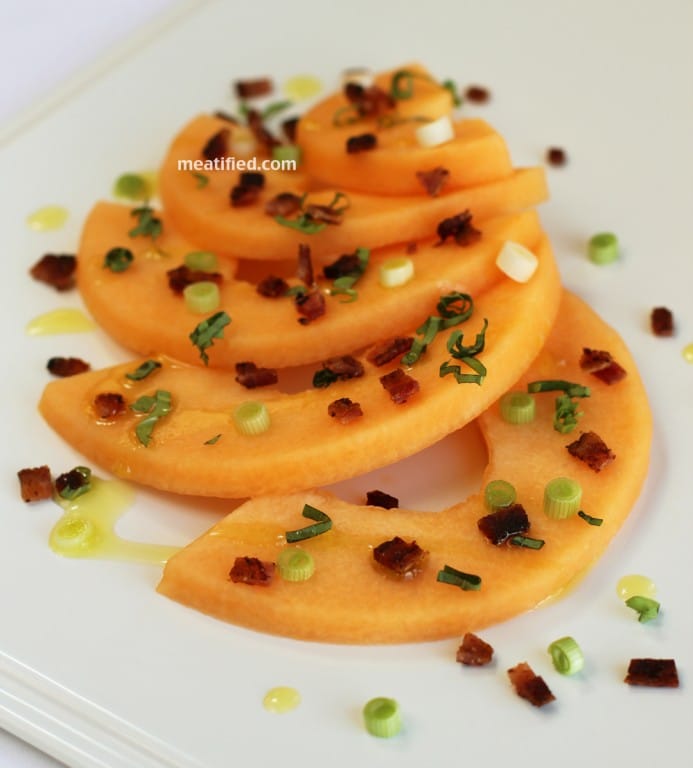 Ingredients
4 slices bacon
1 cantaloupe melon
4 green onions
8 fresh basil leaves
Olive oil to serve
Directions
You can make this the easy way: just chop everything and combine! To mimic the presentation here, follow these steps:
Cook bacon until crispy. When done, set aside on a paper towel lined plate to absorb extra grease.
Cut the cantaloupe in half and scoop out the seeds. Cut into quarters. Slice each quarter into 4 – 5 slices and remove the rind from each. Fan out slices, divided between 4 plates.
Chop the green onion and chiffonade the basil leaves. Sprinkle over the melon slices. Once the bacon is cool enough to handle, chop finely and sprinkle over the plates.
Finish each plate with a drizzle of olive oil before serving.