Carob Sweet Potato Smoothie
This smoothie has no added sugars and is a great post-workout shake when on The 21-Day Sugar Detox.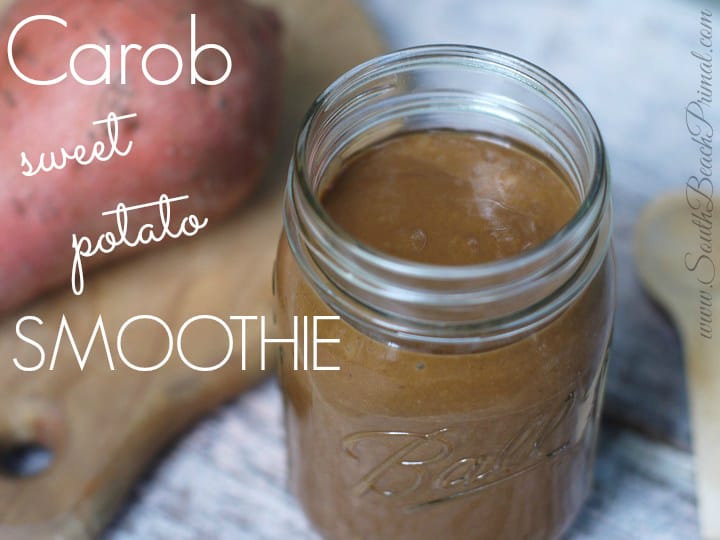 Ingredients
Flesh from 1 medium sweet potato (or yam), cooked
1 ½ cup almond milk
1 ½ tbsp carob powder
1 tsp cinnamon
½ tsp nutmeg
½ tsp pumpkin pie spice
¼ tsp Bourbon Vanilla extract
Directions
Mix all ingredients on high in a blender for about 4 minutes until smooth and creamy.
Garnish with raw cacao nibs, unsweetened coconut flakes, or chia seeds. Drink immediately or chill for post-workout.