Cashew, Fig and Vanilla Toasted Coconut Granola
This crunchy, coco-nutty  granola is perfect for a quick breakfast or delicious snack. I love this on top of Greek natural yogurt with blueberries. Mmm.
View original here
View Vanilla-Spiced Roasted Cashews here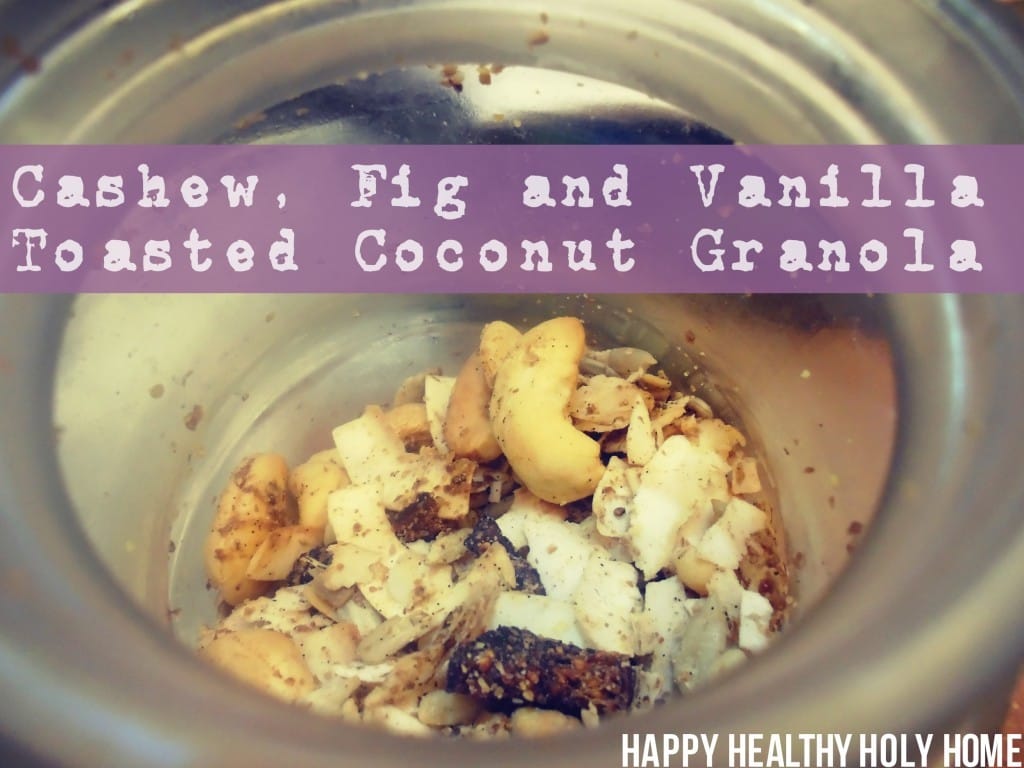 Ingredients
1 cup Vanilla-Spiced Roasted Cashews (see link above; omit chili, cayenne and cumin from recipe; swap butter for coconut oil for vegan option)
½ cup coconut flakes
¼ cup sunflower seeds
2 tbsp ground flaxseed
1 tsp cinnamon
contents of 2 vanilla bean pods, scraped
Pinch of salt
2 tbsp coconut oil, melted
1 tbsp maple syrup (optional)
6 dried figs, finely chopped
Directions
Mix first 7 ingredients together.
Drizzle over coconut oil and maple syrup and stir through.
Toast on a coconut-oil-greased tray for 10 minutes @ 180 degrees, stirring the mix around once or twice during cooking to toast evenly
Add in figs.
Store in a jar in the fridge for up to 2 weeks.
Serve with almond or coconut milk, or on top of yogurt.