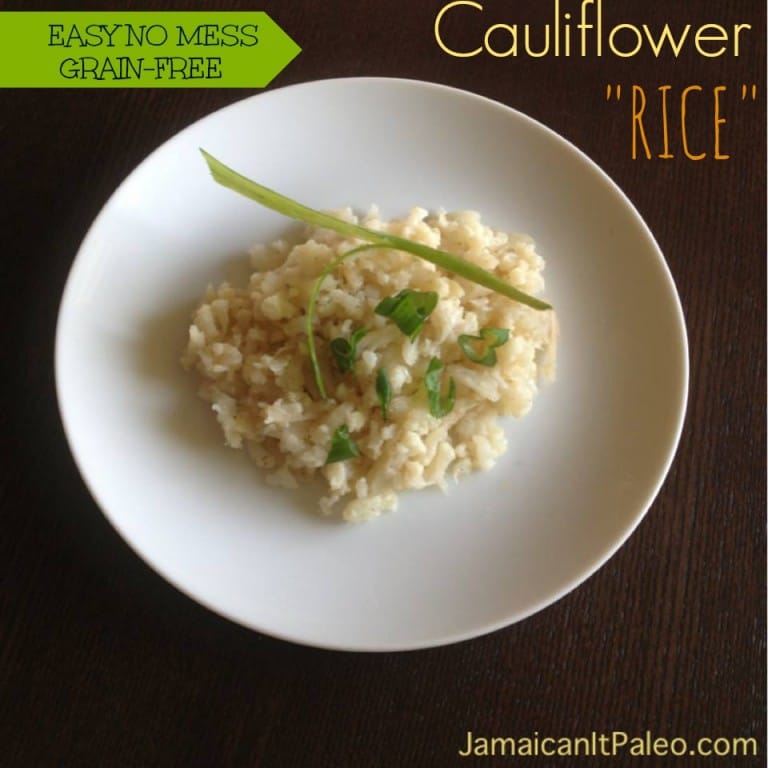 Ingredients
1 head of cauliflower (roughly chopped)
1 tbsp. coconut oil
1 onion (minced)
1 clove garlic (minced)
1 scallion (minced)
1/2 tsp. allspice
1/2 tsp. dry thyme
1 tsp. sea salt
1 tsp. black pepper
Directions
Place large cauliflower chunks into a food processor and pulse until the cauliflower pieces are the size of rice granules.
Heat the coconut oil in a skillet on medium high heat and saute the onions until translucent, then add the garlic and scallion and saute for another 1-2 minutes.
Add in the remaining ingredients and stir around and then cover and place on low heat for about 10 minutes or until softened (check and stir if necessary, but allow it to steam and get soft). Season with additional salt and pepper to taste.