Steam or boil cauliflower until tender. Drain and set aside.
Saute the onions and garlic in a pot over medium heat until tender.
Add cauliflower and stock to the pot. Mash with a potato masher or use a stick blender to puree the mixture to a consistency you prefer. I like mine a little chunky. If you don't have a stick blender then you should use a blender to puree it.
Add salt and pepper. Taste and adjust seasonings.
If primal, serve with a dollop of sour cream!
[ingredients]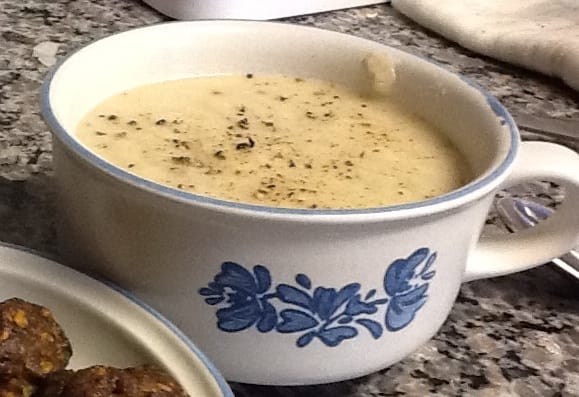 Ingredients
2 heads of cauliflower, broken in florets
3 medium onions, diced
5 cloves of garlic
1/4 cup butter/ghee/coconut oil
3 cups of chicken stock
2 ts salt
1/4 ts pepper