Preheat oven to 180C (350F) – I used fanbake to get them nice and golden.
Put the eggs, yogurt, and a dash of salt into a medium sized bowl and whisk it all until blended.
Add the coconut flour and almond meal and baking powder and mix until the batter is smooth.
Lastly, add the cheese, optional ingredients and some freshly ground pepper and stir together.
Bake in greased muffin trays (I use silicon non-stick trays) for approx 20 minutes until firm to the touch and golden brown.
You can also leave out the extra ingredients (bacon etc) and just have plain cheese muffins, these are delicious also. You can also make a lovely cheese loaf if you increase the ingredients – perhaps double the recipe for a normal loaf tin.
[ingredients]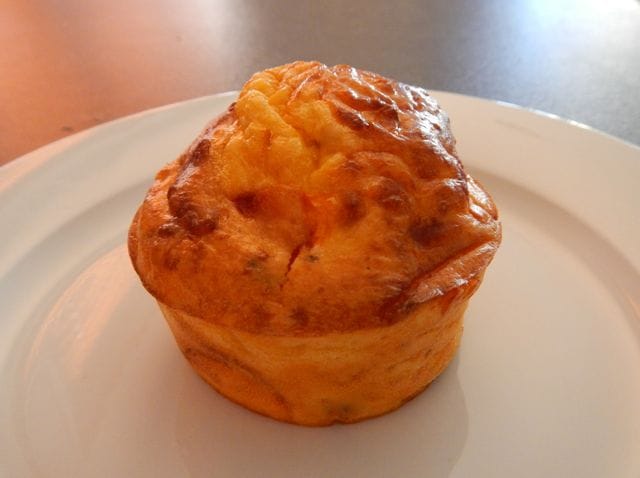 Ingredients
4 large eggs
2 tablespoons of full fat plain yogurt
2 level tablespoons coconut flour
2 rounded tablespoons of almond meal/flour
1/2 teaspoon baking powder
3/4 cup of grated cheddar cheese
Salt and freshly ground black pepper
Chopped and cooked bacon, onion, capsicum, mushroom etc.
Add whatever else you fancy!