Chicken, Bacon, and Avocado Lettuce Wraps
For full directions with photos please go to: http://www.cloudywithachanceofsprinkles.com/2013/02/chicken-bacon-and-avocado-lettuce-wraps.html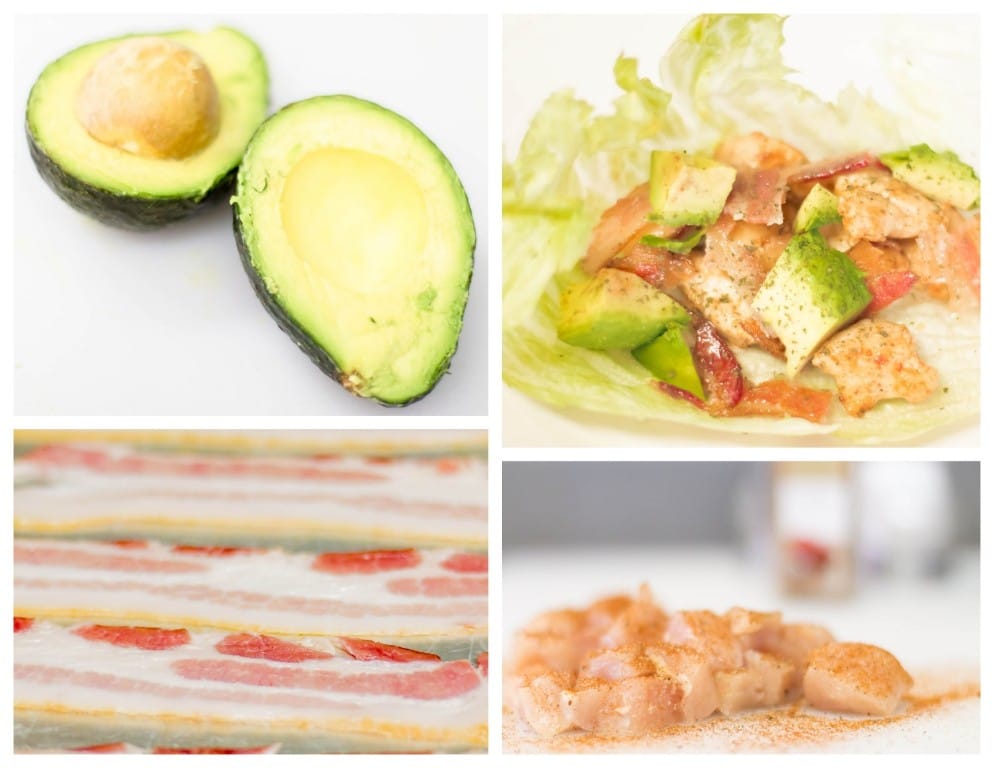 Ingredients
1 Boneless Skinless Chicken Breast
4 Slices of Bacon
1/2 Avocado
4 Lettuce shells
Cilantro
Salt
Pepper
Lime Juice
Directions
Begin by preheating your oven to 375 degrees and placing bacon on a rimmed baking sheet. Cook for approximately 15 minutes depending on how crispy you desire.
Cut chicken breast into cubes. And heat olive oil in skillet over medium-high heat.
Season chicken with salt, pepper, and paprika.
Saute chicken until cooked through and golden brown.
Cut avocado into cubes. *This is done easily by making a criss-cross cut in the avocado and then simply scooping it out with a spoon.
Place Chicken, Bacon, and Avocado in a lettuce shell along with a squirt of lime juice, salt, pepper, and cilantro (to taste).
Enjoy!!