A nutritious and easy soup that will feed you all week long!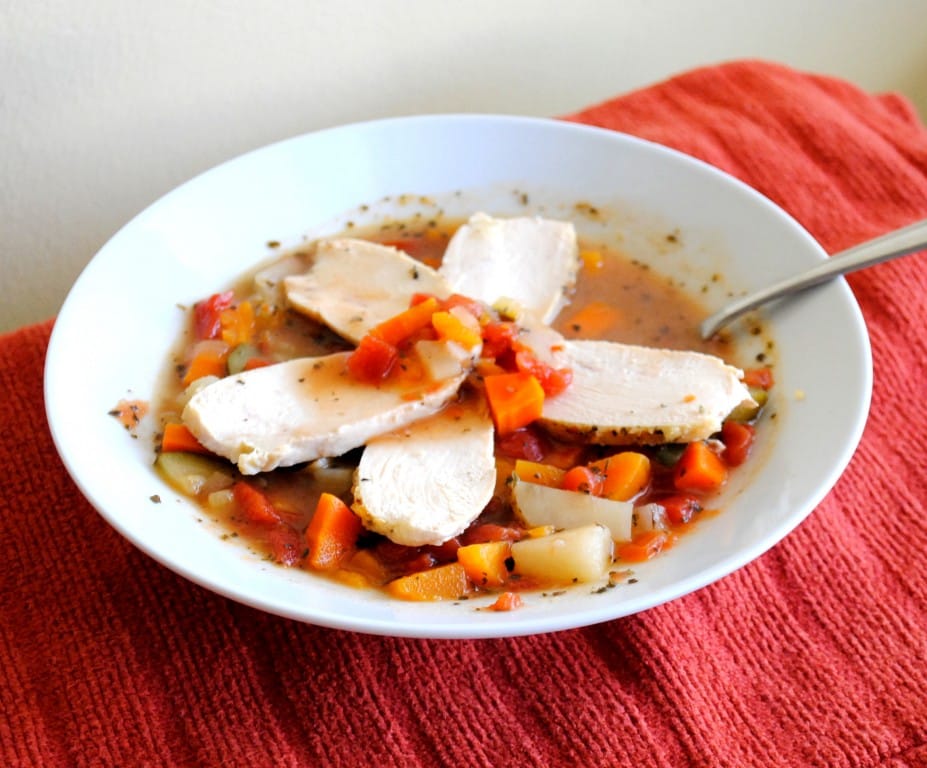 Ingredients
8 cups homemade chicken bone broth
1 can organic crushed tomatoes (28 oz)
2 sweet potatoes, peeled and cubed (about 3 cups)
1 c diced onion
3 c diced zucchini
1.5 c diced carrots
optional 1.5 c diced potato
3 leftover chicken breasts (3 cups)
.5 Tbsp dried parsley
.5 tbsp oregano
1 tbsp basil
.5 tbsp thyme
sea salt to taste
1 tsp black pepper
Directions
In a large stock pot heat the broth until simmering. Reduce heat and add all of the vegetables and spices to the broth. Cover and cook over medium low until all the vegetables have softened, about 30 minutes.
Chop the chicken and add it to the broth, stir and remove from heat,Taste and add more salt if necessary. Serve! This recipe will serve 8.