Chicken/vegetable meatballs
I maked this recipe out of free creation with what I had in my fridge. You can use whatever vegetables or seasoning you like.
Grate the carrots and chop the leek nicely. Toss in all of the ingredients, except butter, in a batter and mix well. You should get a firm mass to make meatballs – add som more almond meal if the mass is too loose, since the carrots provides water/juices.
Melt butter in a skillet over low to medium heat, use a spoon to form the meatballs and put onto skillet.
I also maked som bacon and put it on top.
[ingredients]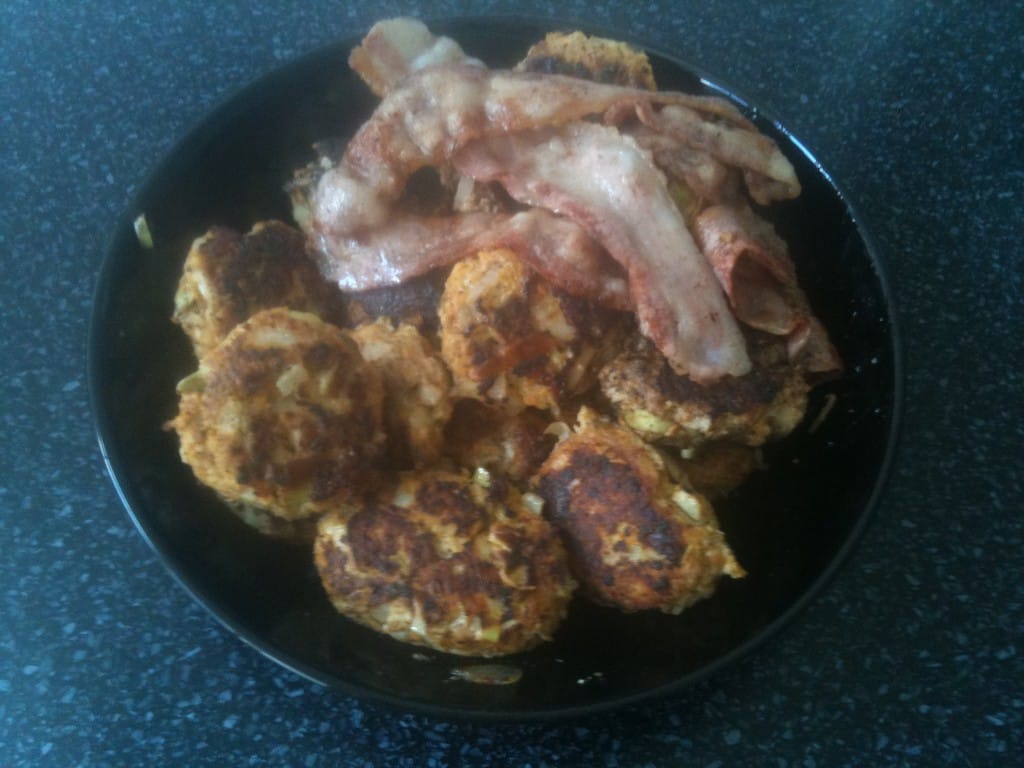 Ingredients
400 gr. ground chicken
200 gr. carrots
1 large leek
2 eggs
80 gr. almond meal
1 Handfuld pumkin seeds
1 Tbsp chilipowder
S&P to taste
Butter