Chili-Lime Spiced Almonds
From our great friend Esther at http://paleoonmain.blogspot.com/!!!
In a large pan, toast almonds until they become fragrant.
Remove almonds from pan and add in olive oil and spices. Stir to combine. Once oil is hot and begins to bubble slightly, add almonds back in and mix to coat. Add in lime juice, carefully as it may splatter a bit. Stir to combine. Enjoy!
[ingredients]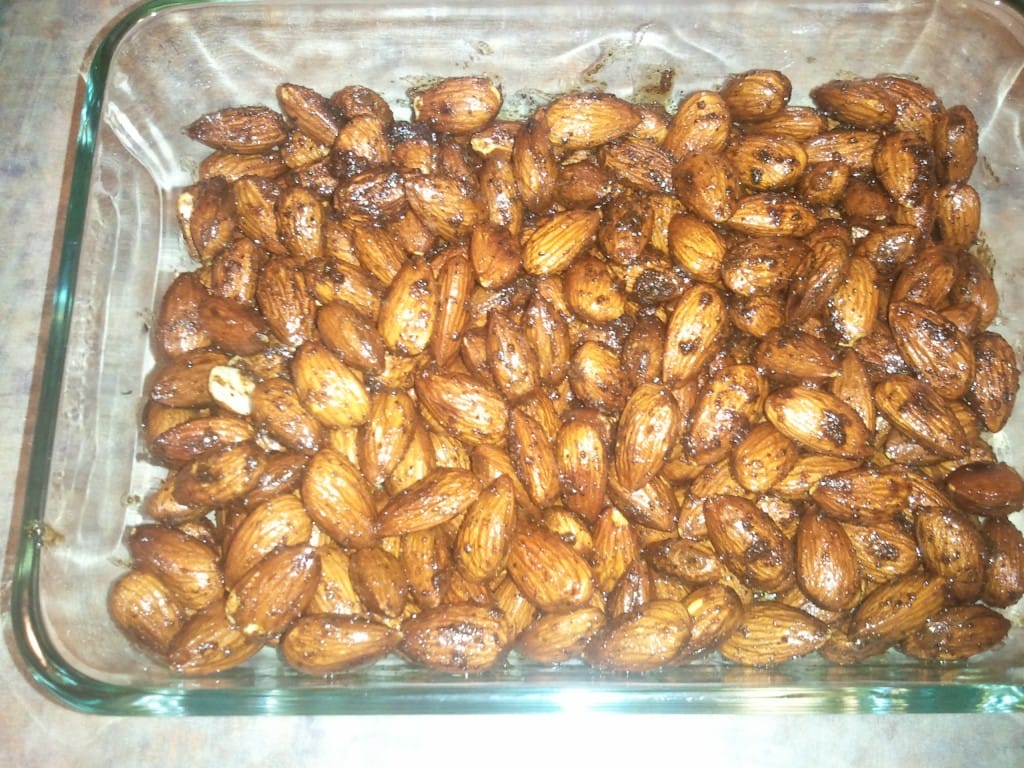 Ingredients
2 C Almonds
4 tbsp olive oil
2 tsp chili powder
1 tsp salt
1 tsp cumin
1/2 tsp garlic powder
1 tsp onion powder
2 tsp lime juice