Chipotle-Guajillo Baked Chicken
Preheat oven to 450º. Cut up the back of the chicken and lay the bird out flat on a large baking pan. Add the (clarified!) butter. Mix the spices in a small saucer or paper plate and sprinkle over the chicken.
Pop in the oven and in 5 minutes, take it out and using a brush, baste the chicken with the melted butter. Return to the oven and bake at 450º for 30 minutes. Remove and lower heat to 350º.
Baste again with butter and pan juices and return to hot oven. Bake an additional 30 minutes or until a meat thermometer stuck into the leg/thigh joint and breast reads internal temp of 170º.
Baste one last time with pan juices and serve with a nice guacamole or green salad and your favorite, allowable vegetable.
[ingredients]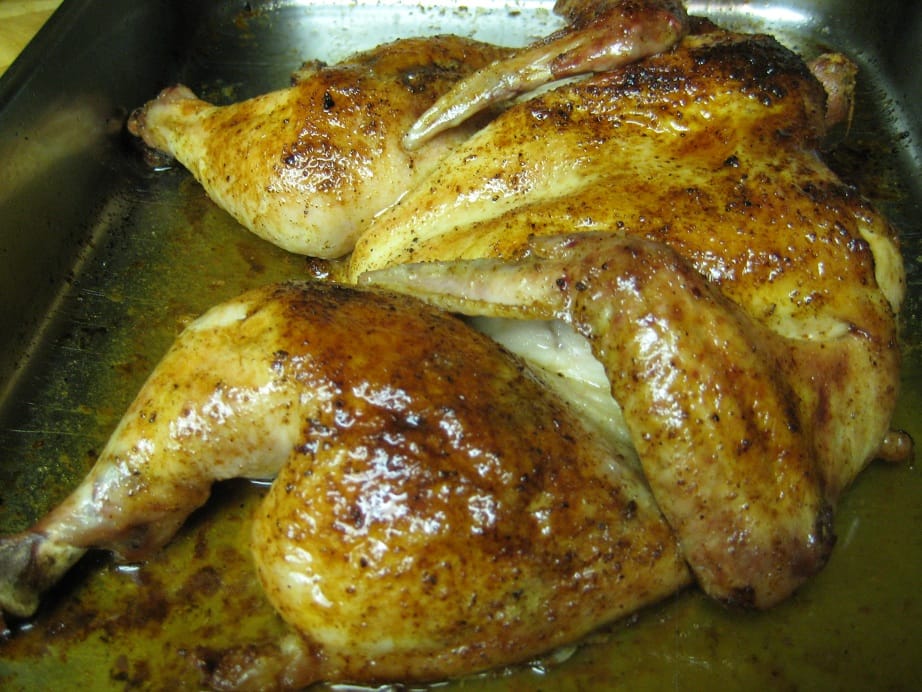 Ingredients
1 whole chicken
4 T. unsalted, clarified butter
½ tsp. guajillo chile powder
½ tsp. smoked chipotle powder
½ tsp. garlic powder
½ tsp. onion powder
Salt to taste (optional)