A delicious refrigerator pudding with no dairy that you can eat during the 21 day sugar detox!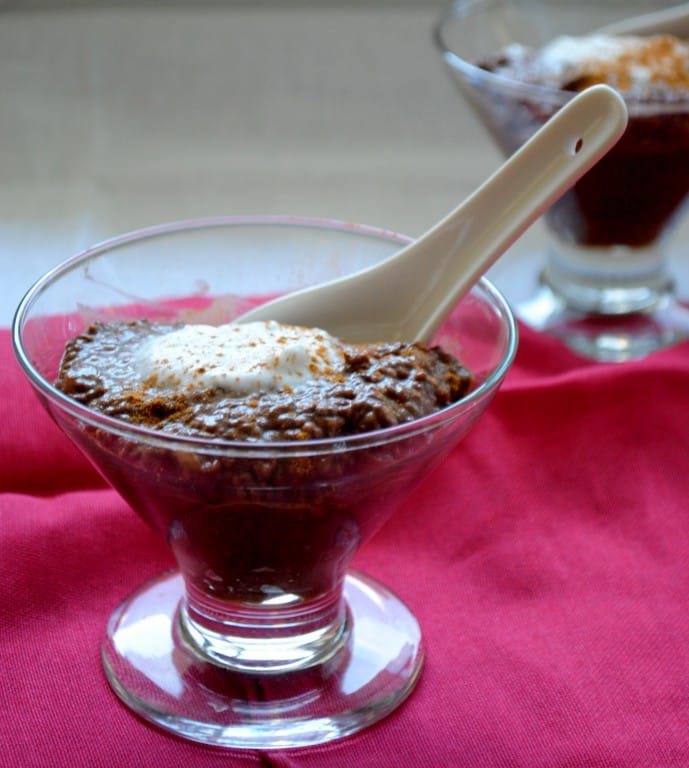 Ingredients
1 mashed green tipped (or normal non 21DSD) banana
3 tbsp coconut milk
6 tbsp water
2 tbsp cocoa powder
3 tbsp chia seeds
Little bit of vanilla (1/4 tsp)
Sprinkle of cinnamon
Directions
Mash the banana in a bowl. Add coconut milk and water and stir until fully combined.
Add cocoa powder, vanilla, cinnamon and stir until combined again.
Mix in the chia seeds fully. Refrigerate for 30 mins – 1 hr.
Serve with a dollop of coconut milk and a sprinkle of cinnamon on top!