Chocolate Chip Banana Blondies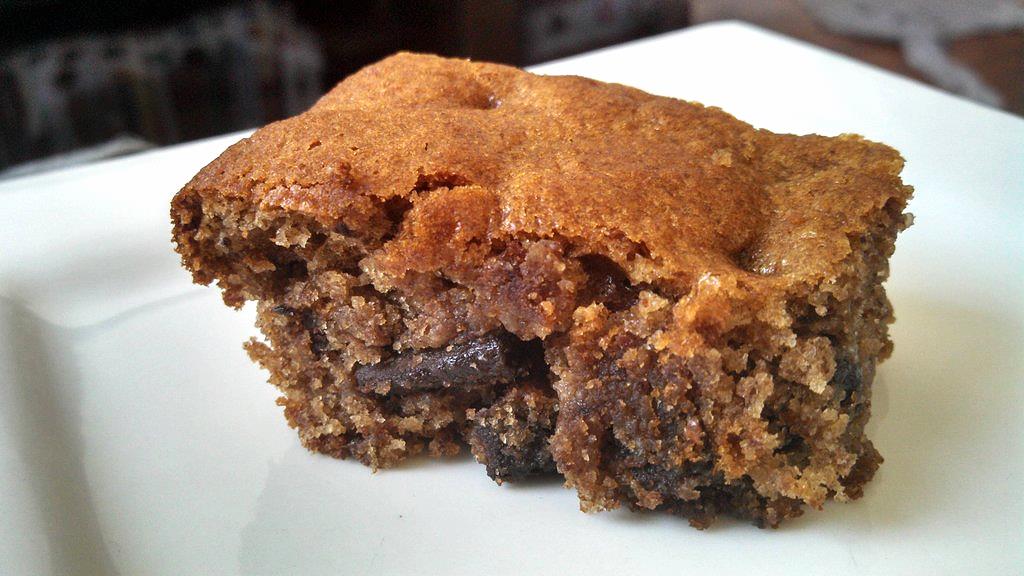 Ingredients
1/3 cup raw honey
1 cup almond flour
1 ripe banana
pinch salt
1 tsp baking soda
2 eggs
1 cup chocolate chips
3/4 cup almond butter (about half your average jar)
1 tsp vanilla
Directions
Preheat oven to 350 degrees.
Combine ingredients in a bowl and blend well (I used an electric hand mixer but a wooden spoon would do the trick). Start with the wet and then add the dry - toss in the chocolate chippies last.
Pour the mixture into a greased pan (it should have a little-thicker-than-brownie-mix consistency-but-too-runny-to-be-cookie-dough)...
Bake 25-30 minutes until a toothpick in the center comes out clean and the top looks golden brown. Mine takes exactly 26 minutes. Let settle for at least 15 minutes before serving. These also taste awesome chilled in the fridge... if you can wait that long!