Chocolate Chip Coconut Flour Cookies
My simple recipe for a super moist & decadent chocolate chip cookie. I made these super allergen friendly… free of all dairy, gluten, grains, nuts, and soy. Check out my blog for step-by-step pictures!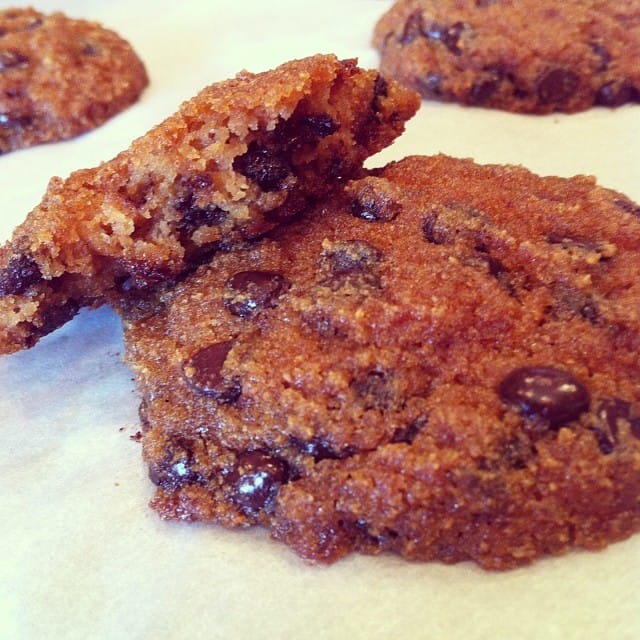 Ingredients
1/3 cup + 2 Tbsp coconut flour
1/2 tsp baking soda
1/4 tsp sea salt
1/2 cup coconut oil, melted
1/2 cup coconut sugar
1/3 cup unsweetened coconut milk
3 eggs
1 tsp vanilla
2/3 cup chocolate chips (I recommend the "Enjoy Life" brand)
Directions
Preheat the oven to 350ºF.
In a medium bowl, combine the coconut sugar & wet ingredients (coconut oil, coconut milk, eggs, & vanilla). Add the remaining dry ingredients & chocolate cups, and stir until fully mixed.
Scoop the cookie dough onto a baking sheet lined with parchment paper. I used a cookie scoop. You can use the bottom of a measuring cup to flatten the tops a bit if you want thinner cookies, just keep in mind that they will spread while baking.
Bake for 12-14 minutes, or until slightly firm to the touch. Makes about 12 large cookies.