Chocolate Coconut & Almond Balls
From our great friend Felicity at http://flicksweddingweightlossjourney.blogspot.com/!!!
1. Soak dates in water overnight.
2. Drain water from dates and blend with stick mixer.
3. Mix in almond meal, coconut and cocoa.
4. Roll mixture in your hands to form 30 small balls.
5. Coat some in desiccated coconut and some in almond flakes.
6. Place in fridge to harden up.
[ingredients]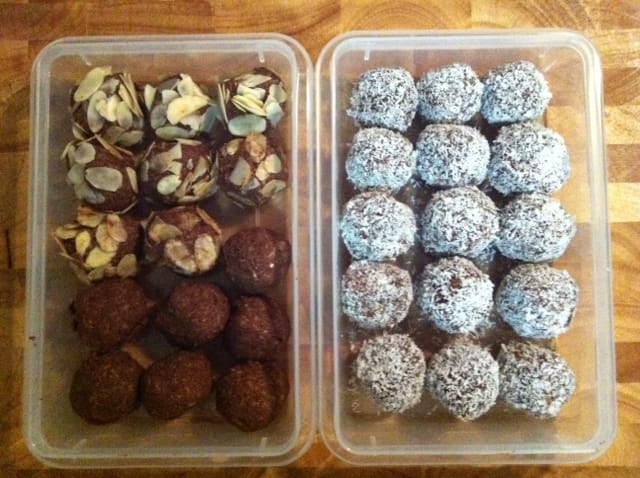 Ingredients
2 cups pitted dates
1 cup almond meal
1 cup desiccated coconut
1/2 cup cocoa powder
almond flakes for coating
desiccated coconut for coating