Chocolate Coconut Butter Treats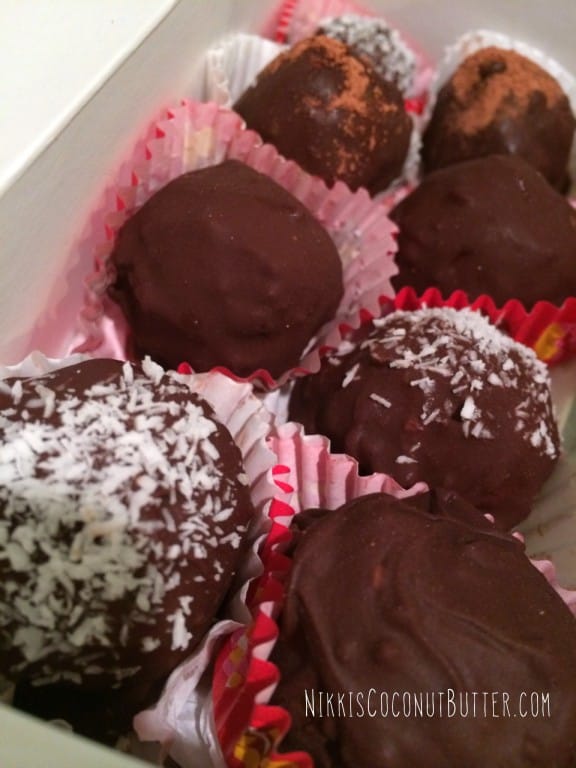 Ingredients
1 Cup Nikki's Coconut Butter Chocolate Hazelnut Brownie
3/4 Cup Almond Butter
1/4 Cup Maple Syrup
1/3 Cup Dark Chocolate Chips plus 1 Cup Dark Chocolate Chips for coating
1/2 tsp Vanilla
Salt
2 Tbs Coconut Oil
2 Tbs Shredded Coconut and Cacao Powder for topping
Directions
Mix coconut butter, almond butter, maple syrup, chocolate chips, vanilla and salt.
Refrigerate about 20 minutes or until dough becomes solid enough to roll into 1 inch balls and place on parchment.
Freeze balls for about 20 minutes and begin working on chocolate coating.
In a double boiler or saucepan on low heat melt coconut oil and dark chocolate chips stirring frequently.
Dip frozen balls and place back on parchment sheet. While the Chocolate is still warm sprinkle shredded coconut or cacao powder on top!
Refrigerate 10 minutes and enjoy!