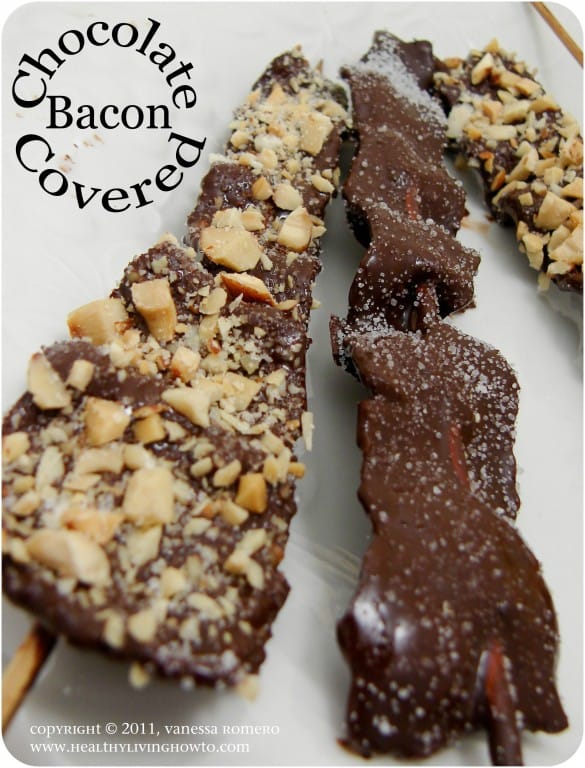 Ingredients
10 Strips of Bacon
85% Lindt Dark Chocolate Bar
1 Tbsp. Coconut Oil
50 drops NuNaturals Pure Liquid Clear Stevia or other paleo sweetener of choice
Chopped Nuts
NOW Erythritol Granular (optional)
Directions
Weave each slice of bacon on a skewer. Place a baking rack in jelly roll pan and line up skewers on rack.
Bake at 400 degrees for 20 minutes or until done. Break up chocolate into small pieces and place in a microwave safe bowl.
Melt for about a minute, whisk in coconut oil and stevia.
With a basting brush, baste each skewer of cooked bacon, on both sides and place on a large sheet of parchment paper.
Sprinkle with erythritol and chopped nuts. Refrigerate overnight.