Chocolate Espresso Snack Bars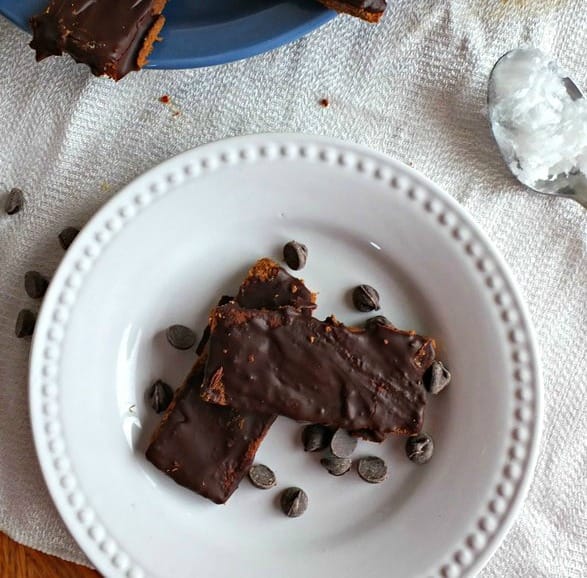 Ingredients
7 oz. canned pumpkin
1/3 to 1/2 cup coconut oil, melted
2 tablespoons honey
10 drops liquid stevia extract
2 tablespoons cocoa powder
3/4 cup almond flour
1/2 cup coconut flour
1/4 cup arrowroot
2 tablespoons very finely ground coffee
1 cup dark chocolate chips
3 tablespoons coconut oil
Directions
In a large bowl, mix together all of the bar ingredients. (pumpkin, coconut oil, honey, stevia, cocoa, almond flour, coconut flour, arrowroot, coffee) Form into a 1/3 inch thick rectangle on a greased cookie sheet. Freeze for about 15 minutes, or until fairly hard.
Cut into bars.
Melt the chocolate chips with the coconut oil and drizzle over bars.
Freeze a few minutes. Store in an airtight container in the fridge.