Chocolate Macadamia Cookies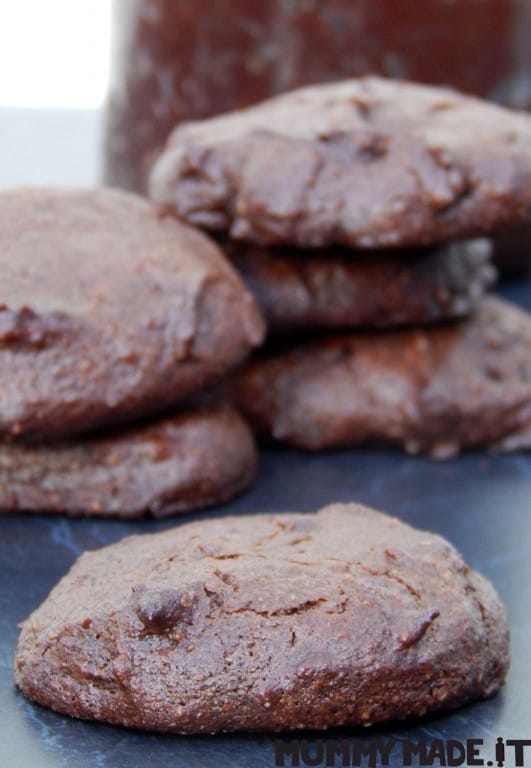 Ingredients
1 Cup Chocolate Macadamia Spread at room temperature (see recipe below)
1 Egg
1 teaspoon Bicarb Soda
Chocolate Macadamia Spread: Makes 1 1/2 Cups
2 Cups raw Macadamia Nuts
1/3 Cup Cocoa
2 Tablespoons Maple Syrup
2 teaspoons Vanilla Extract
Directions
Chocolate Macadamia Cookies
Preheat the oven to 175C/350F.
Line and grease 2 baking trays.
Place all the ingredients in a mixing bowl and stir until combined.
Place spoonfuls of cookie dough on the baking trays and flatten slightly into circles using a spoon.
Place 6 cookies on each tray (the recipe makes 12 cookies) as the cookies will spread slightly.
Bake (1 tray at a time) for 10 minutes.
Allow the cookies to cool on the tray before serving.
Chocolate Macadamia Spread: Place the macadamias in a blender and process until a smooth paste (this won't take too long as macadamias are a soft nut).
Add the remaining ingredients and blend until smooth and well combined.
If your spread is too thick (mine didn't need any) add the milk 1 tablespoon at a time until thje desired consistency is reached.
Store in an air tight container.