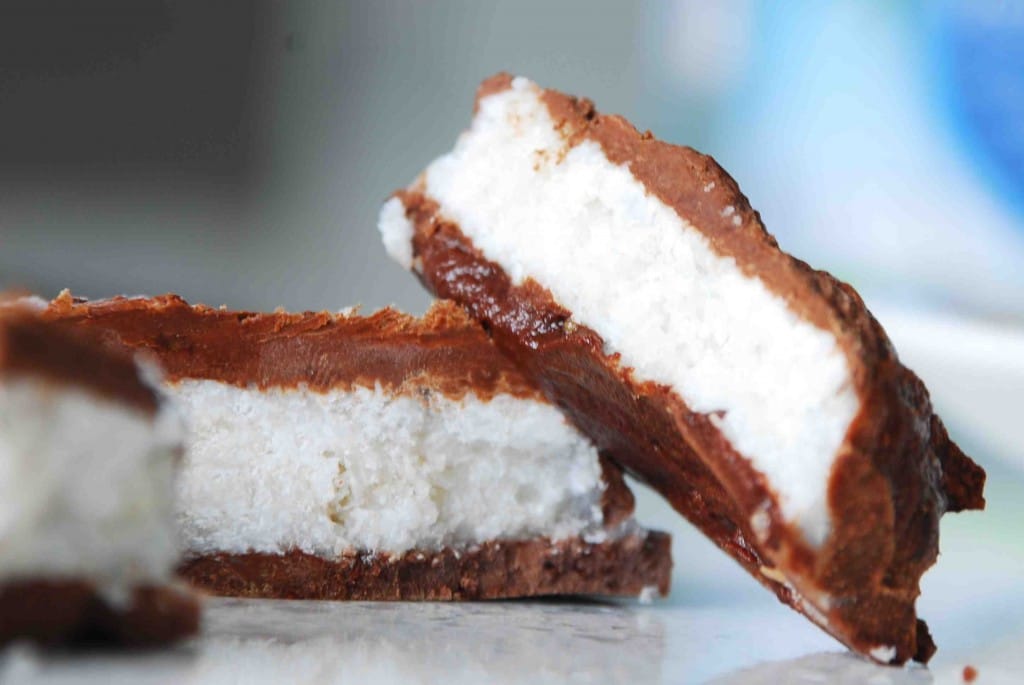 Ingredients
Filling Ingredients - 1 cup organic raw coconut oil , 2 cups shredded coconut, 2 tablespoons honey/coconut sugar, few drops of organic peppermint oil/extract
Chocolate Ingredients - 1 cup raw organic coconut oil, 1 cup raw organic cacao powder, 1 tablespoon honey/coconut sugar
Directions
Instructions for coconut filling In a small pan, melt coconut oil gently and stir occasionally until melted.
Combine oil with coconut flakes and honey/sugar in a blender (or mixer) and process until smooth. You can skip this step, and it will just create a more textured filling. I did half and half.
Into muffin tins divide filling evenly, around 1-2 cm full.
Place in freezer and allow it to set, at least 30 minutes. Once it is set remove from pan and keep cool until you need them for next stage.
Instructions for chocolate coating In a small pan, gently melt coconut oil on low heat.
Once the coconut oil has melted, stir in cocao powder and add honey/sugar.
Fill each muffin cup with around 2 tablespoon of chocolate.
Now get your solid fillings and place them on top of the chocolate in your muffin cup and gently press down gently.
Use the rest of your chocolate to cover the top of the filling. Place in freezer and leave to set. Perfect to keep in the freezer for treat days.