Chocolate Mocha Chia Pudding
This pudding makes a delicious and energizing breakfast or dessert.  It's chocolate-y, coffee-y, and amazing!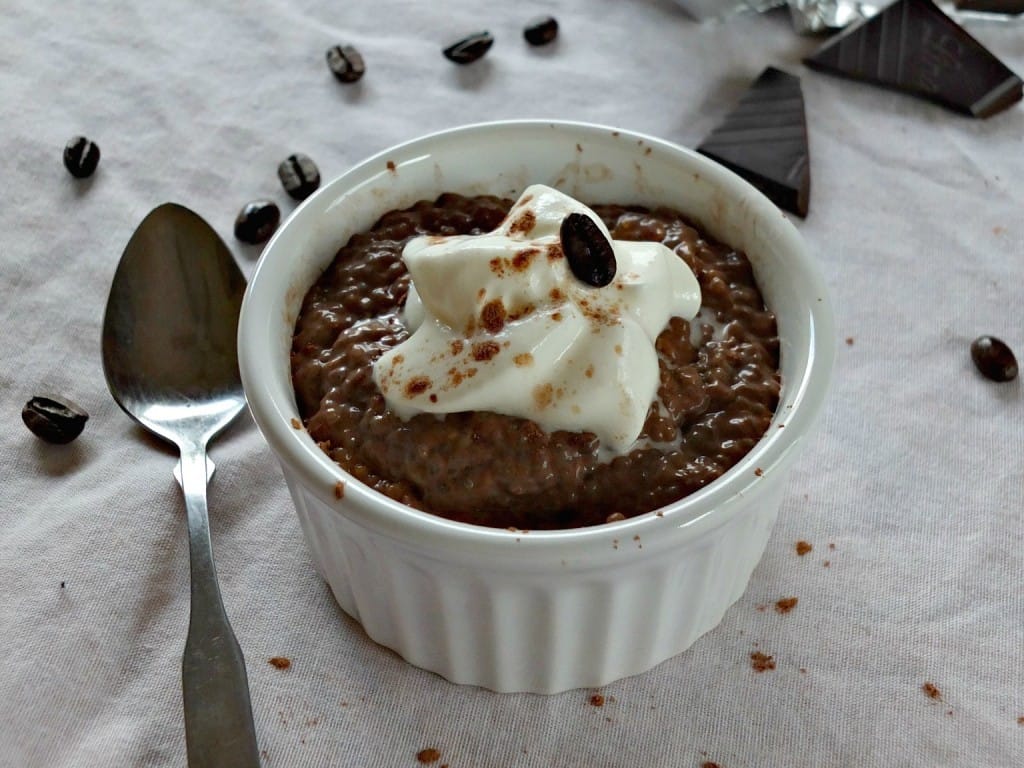 Ingredients
3/8 cup double-strength coffee
3/8 cup coconut milk
3 tablespoons chia seeds
1 tablespoon cocoa powder
4-5 drops liquid stevia extract or 1 tablespoon maple syrup
Directions
Mix all ingredients together in a small bowl. Let sit on the counter for 15-20 minutes. Devour.