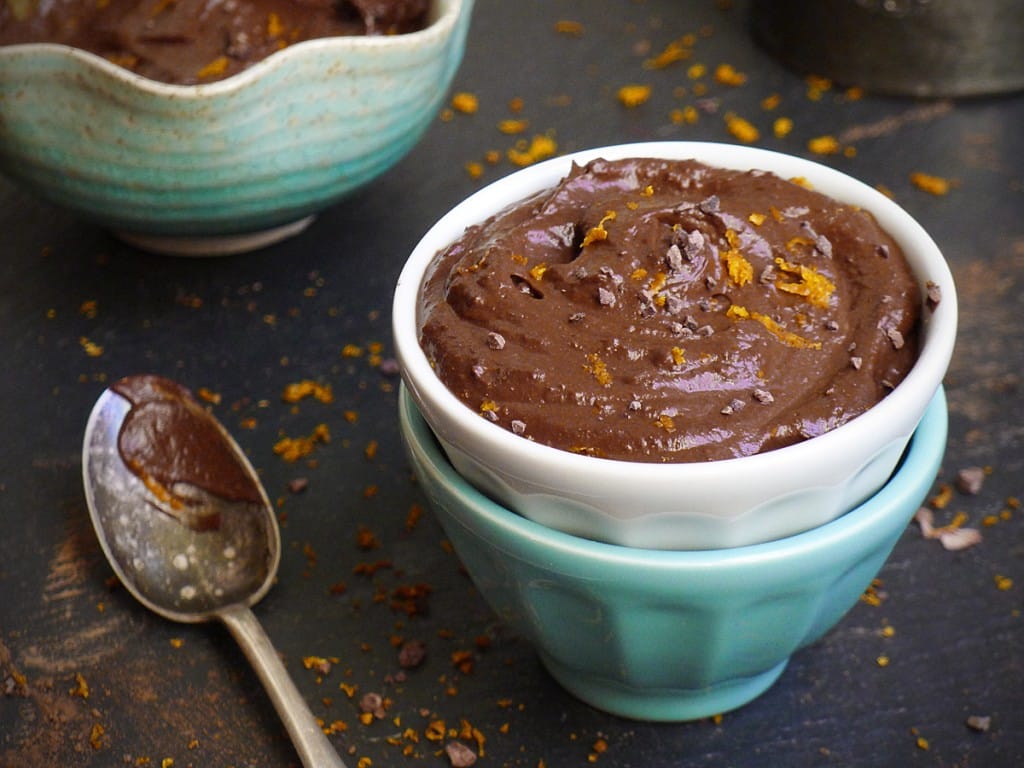 Ingredients
3/4 cup fresh squeezed blood orange juice
7 medjool dates
1 tsp. orange zest
1 avocado
1/2 cup cacao powder
Directions
Place dates and orange zest in orange juice and let soak for 3-4 hours. Setting them in the fridge overnight also works.
Blend dates, orange juice, zest, avocado and cacao powder in food processor or high speed blender. Place pudding in fridge and let chill for one to two hours before serving.
Optional: Top with orange zest and cacao nibs.
Keep pudding in fridge for up to 5 days.