In a heavy bottom saute pan, heat coconut oil to medium-high heat. Slice Plantain into pieces.
Fry pieces in heated coconut oil for 3-4 minutes per side, or until they are lightly browned.
While plantain are frying, mix remaining ingredients (honey, coconut oil, cinnamon, salt) in a medium bowl and heat in the microwave till they are melted and can easily combine.
Toss fried plantain chips in heated sauce.
Once evenly coated remove and serve.
[ingredients]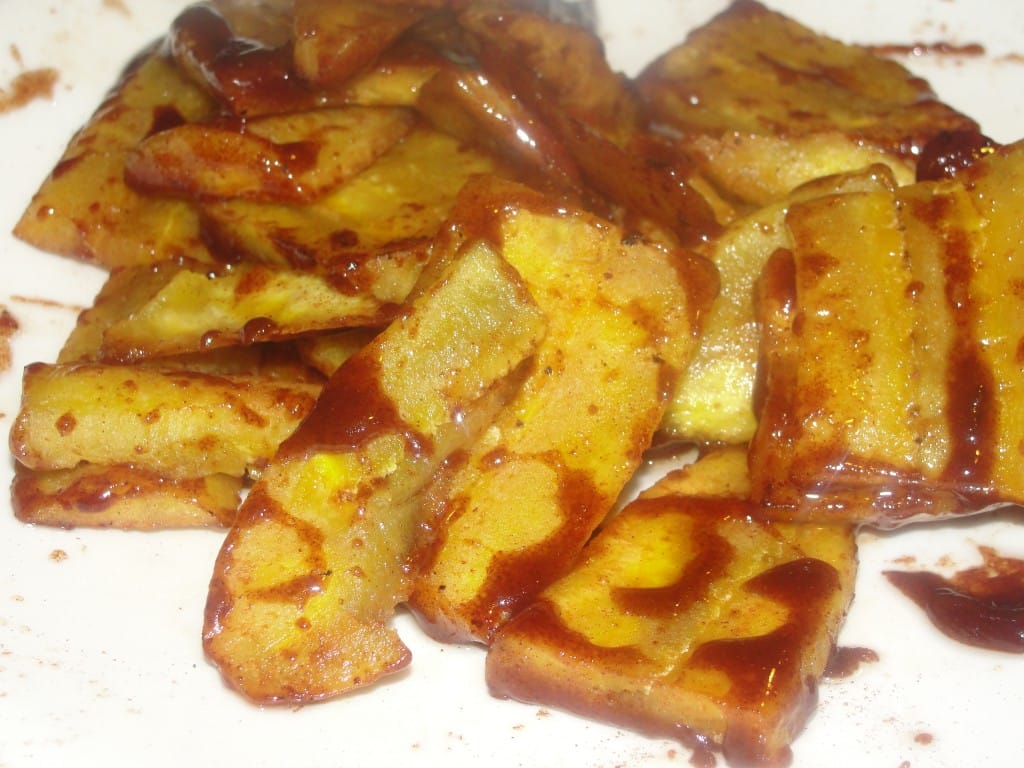 Ingredients
1 Plantain
1 Tbsp Honey
2 Tbsp Coconut Oil+ Enough to shallow fry plantain
1 Tbsp Cinnamon
1/2 tsp salt