Cinnamon Pecan Coffee Cake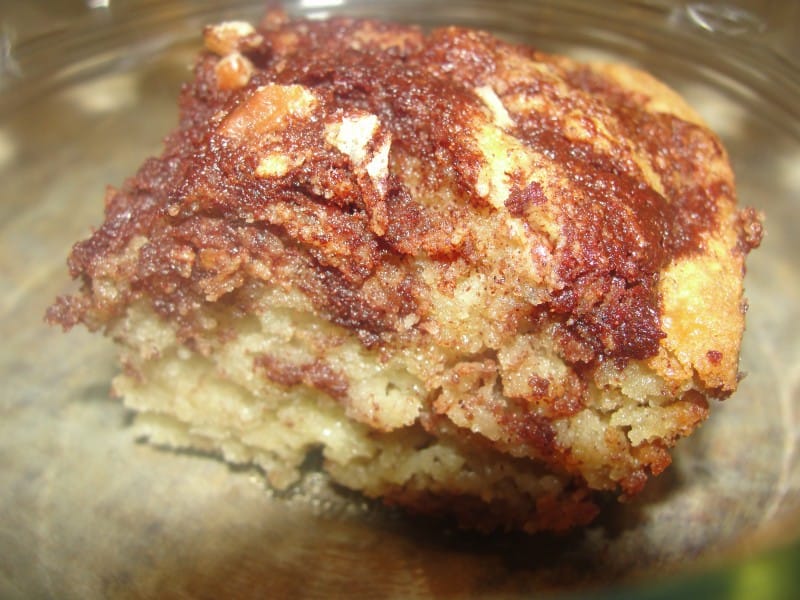 Ingredients
1/2 C Coconut Milk (or Coconut Milk Kefir)
2 Eggs
1/4 C Raw Local Honey
1 tsp Vanilla
2 C Almond Flour
1/2 C Arrowroot Powder
1/2 tsp Baking Soda
1/2 tsp Salt
Swirl: 2 tbsp Cinnamon
1/4 C Coconut Oil (or butter)
Topping: 1/4-1/2C Chopped Pecans (or walnuts) 3 Tbsp Honey
Directions
Preheat oven to 325. In separate bowls, combine dry cake ingredients and wet cake ingredients. Pour wet into dry and stir to combine. Pour into coconut greased 7X9 dish.
Combine swirl ingredients and dollop onto cake. Using a knife, swirl in topping.
Optional: Add on 1/4 C chopped pecans or walnuts.Place in preheated oven and bake 25-30 minutes until a toothpick comes out clean.