Cinnamon Roasted Butternut Squash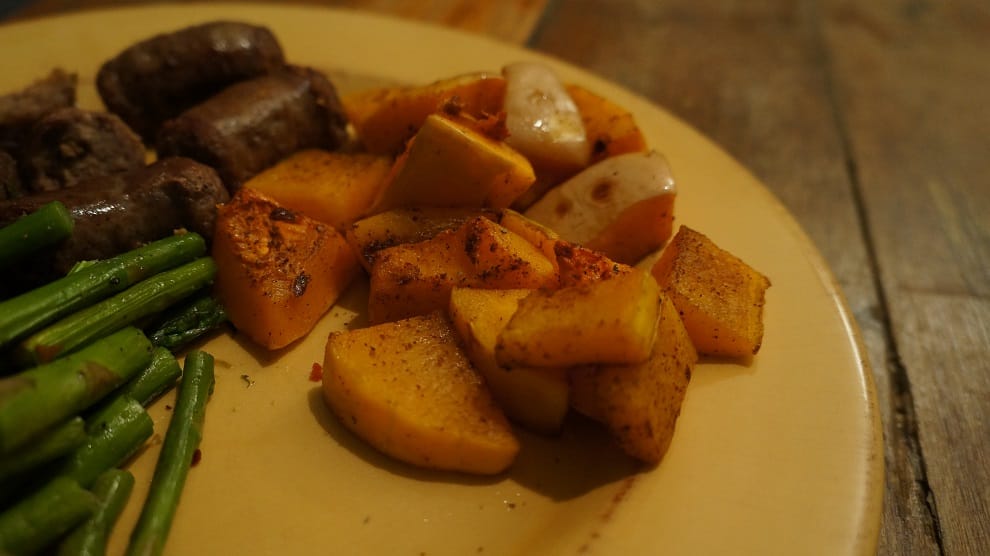 Ingredients
1 medium butternut squash (peeled and cut into large cubes)
Olive oil
Cinnamon
Salt & pepper
Directions
Preheat your oven to 400 degrees F. Get your squash ready by peeling, cutting in half and removing the seeds, then cutting into large chunks.
Spread squash into a single layer on a large baking sheet. Drizzle with olive oil then sprinkle with cinnamon, salt and pepper. Stir everything well to get it all coated.
Roast in the oven about 30-40 minutes until browned and soft, turning every 10 minutes. Enjoy!