Citrus Mint Salad with Honey Syrup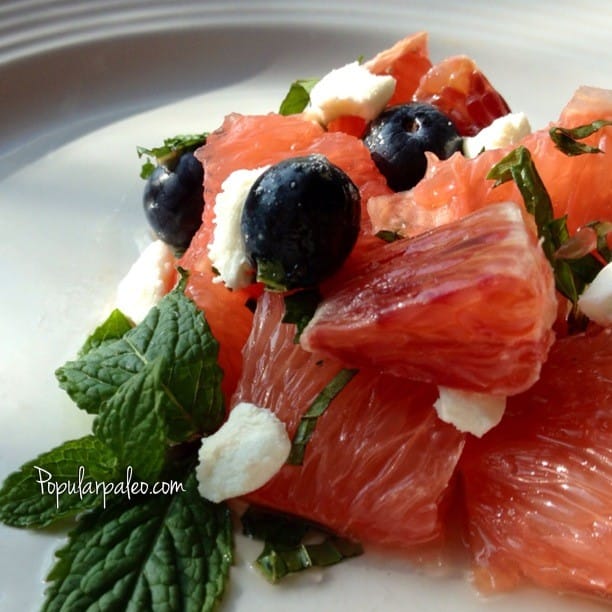 Ingredients
1 grapefruit
1 blood orange
1/4 cup fresh blueberries
1 TBSP fresh mint, thinly sliced
1 TBSP honey
1/4 cup water
1/2 tsp vanilla extract
tiny pinch of kosher salt
Optional (but encouraged!): goat cheese
Directions
Peel and cut the grapefruit and blood orange segments into thirds. Combine with the fresh blueberries and thinly sliced mint.
In a small sauce pan, bring the honey, water, vanilla and salt to a gentle boil. Whisk constantly and reduce into a thin syrup.
To assemble, serve a portion of the citrus, berries and mint on your plate or bowl. Then spoon over desired amount of honey syrup. If you are comfortable eating goat cheese, I highly encourage you crumble a little bit on top. Sounds funny, tastes awesome.
Perfect accompaniment to your Paleo-inspired Sunday brunch or as a sweet treat to finish the day.