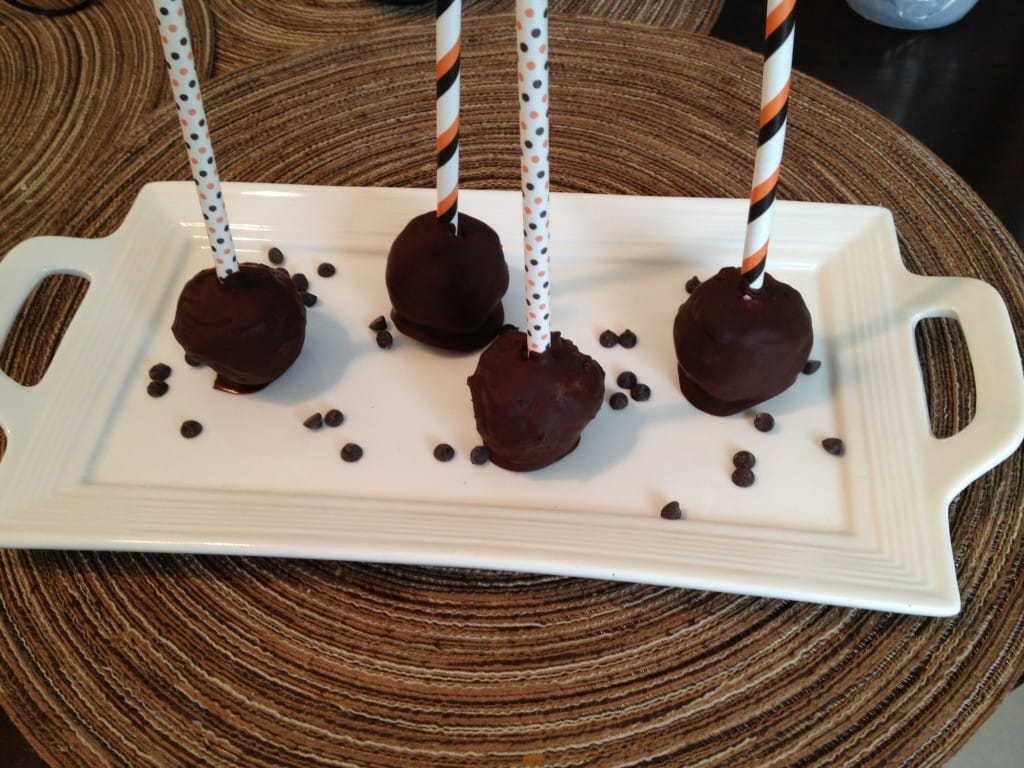 Ingredients
15 pitted Dates
3 tbs Nikki's Coconut Butter
1 tbs Maple Syrup or Honey
1/2 tsp Vanilla
Salt
1/2 Cup Dark Chocolate Chips or Baker's Dark Chocolate for melting plus 1/4 Cup Dark Chocolate Chips for the filling
Directions
Make space in your freezer for date pops with the sticks attached.
In a food processor, add dates and process until they are somewhat pureed. Add coconut butter, vanilla, and salt and process again.
Lastly, add the maple syrup (or honey) to the mix and process for 10 seconds at most. This helps bind the date pops together. Pour mixture into a medium mixing bowl and fold in 1/4 cup of dark chocolate chips.
Scoop out the mixture with an ice cream scoop and form little one inch balls with your hands. Place on parchment lined tray or dish. Freeze for 20 minutes.
Melt dark chocolate in a saucepan on low heat and dip the end of the stick to cover 1/4 inch and insert that end into the date ball. This will allow the date pop to stick better and not fall of the stick. Freeze for another 20 minutes.
Dip date pop into the melted chocolate covering the entire surface. Refrigerate for 30 minutes and then enjoy.