From our friends at http://gfrealfood.com/!
In a glass bowl add the lemon juice, salt and eggs. Using the immersion blender mix until combined. Then very slowly pour in the two combined oils while the immersion blender is running on high. This should take several minutes to pour all the oil in. When all the oil is added check seasoning and add more salt if needed. If you will be culturing your mayo add whey now, mix well and leave out at room temperature for 7 hours before refrigerating. If you are not culturing, refrigerate immediately and use within a week.
*Eggs should be as fresh as possible. I personally would not use regular store bought eggs. If you can get your hands on farm fresh eggs from chickens who are pastured and have a healthy diet that would be the best bet for safety.
[ingredients]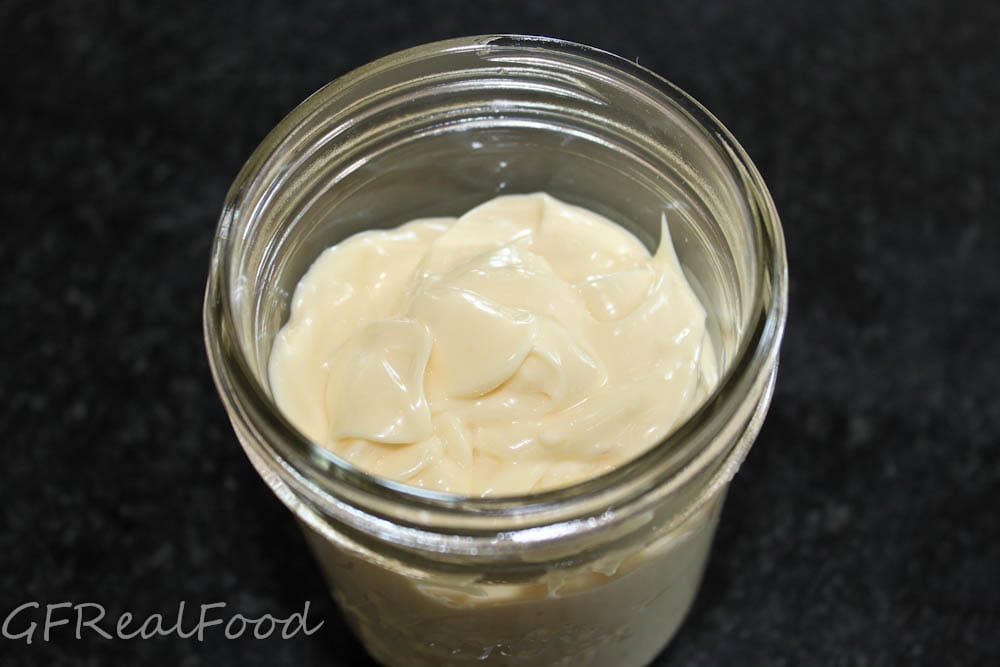 Ingredients
1 whole egg
2 egg yolks
juice of half a lemon approx 2 T
1/2 tsp sea salt
3/4 cup expeller pressed coconut oil
1/4 cup extra virgin olive oil
2 T whey (optional)