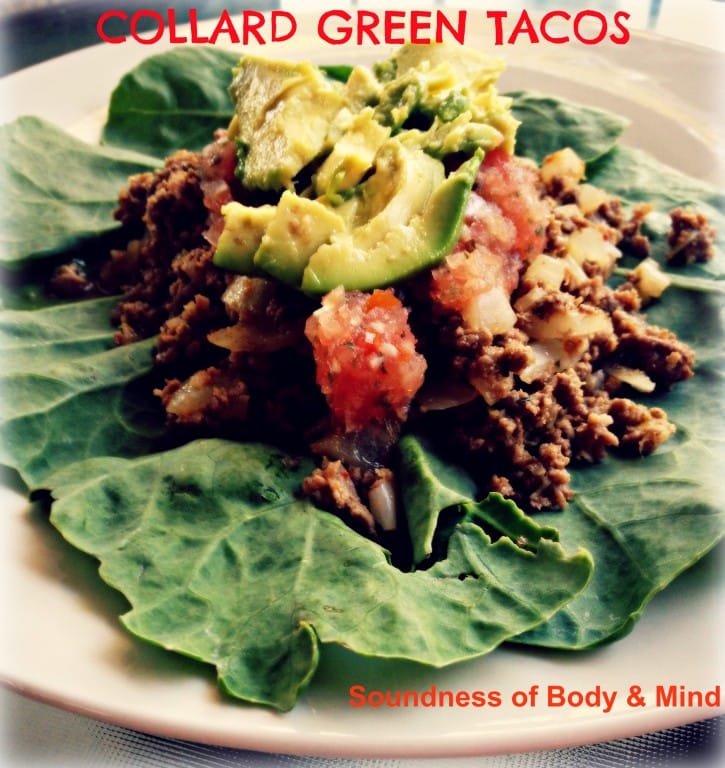 Ingredients
1lb lean ground meat
taco seasoning
~1/2 small yellow onion, minced
~1/2 cup water
1 bunch of collard greens (1 leaf per taco)
Optional Toppings: pico di gallo, sliced avocado or crispy crumbled bacon
Directions
Brown the ground meat with the minced onions in a skillet over medium to high heat until well done.
Add the taco seasoning and water. Bring to a boil and then turn heat down right away. Simmer for about 5 minutes, or until thickened.
Scoop taco meat onto a collard green leaf and top with your favorite taco toppings.