A delicious twist on apple sauce that is seasonally inspired! It's easy to make with the availability of cranberries in winter.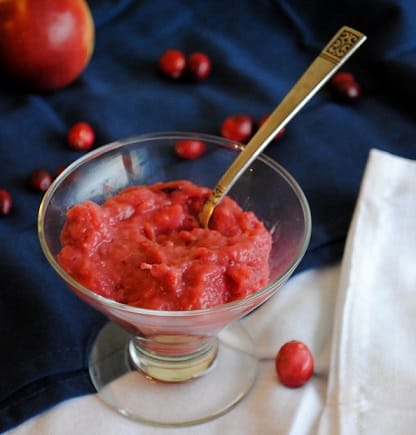 Ingredients
8 macintosh apples
2 cups fresh cranberries
2 tbsp honey
1½ tbsp coconut oil
½ tbsp cinnamon
Directions
peel and chop the apples, discarding the core. Put them in a large saucepan.
add the remaining ingredients and stir.
place on stove over medium low heat and allow to cook down, stirring occasionally, until apples are very mushy, about 25 minutes.
use a potato masher to incorporate everything one last time and mash down any remaining apples. serve and enjoy!