Cranberry Spiked Sausage Balls
Preheat oven to 400F.
Heat oil in a large skillet over medium heat.
Once hot, add onions to skillet and cook, stirring often, until translucent (2-3 minutes).
Add the diced celery and cook for two minutes, until softened.
In a large bowl, combine onions, celery, sausage, almond flour, cranberries, egg, and all spices. Using your hands, mix gently (so as not to burst the cranberries) until ingredients are well combined.
Line a large baking sheet with parchment paper and place heaping spoonfuls of the sausage mixture onto the pan. You should have about 25 sausage balls.
Bake for 20-25 minutes, until sausage balls are cooked through and browned on top.
[ingredients]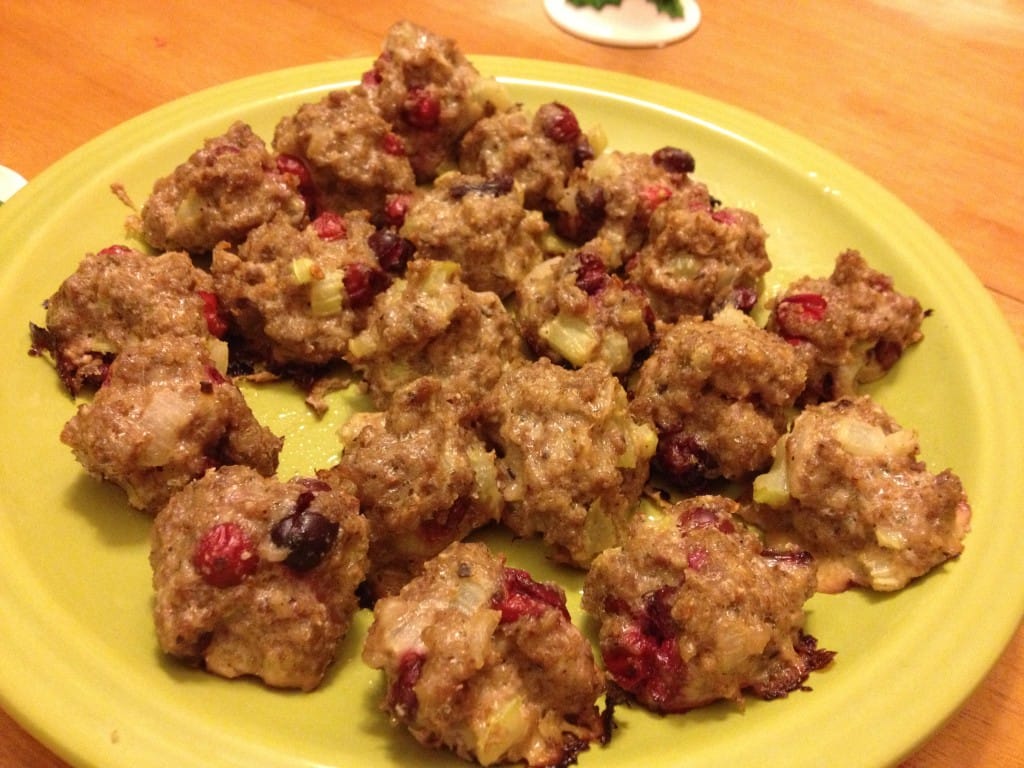 Ingredients
1 tbsp olive oil
1/2 red onion diced
2 ribs celery, diced
1 lb Italian sausage
1/2 cup almond flour
1/2 cup cranberries
1 egg, beaten
1 tsp parsley
1 tsp thyme
1/2 tsp sage Dash of salt and pepper, to taste