Creamy Pumpkin Cranberry Smoothie
A smoothie to celebrate all the flavors of Fall! Full meal deal!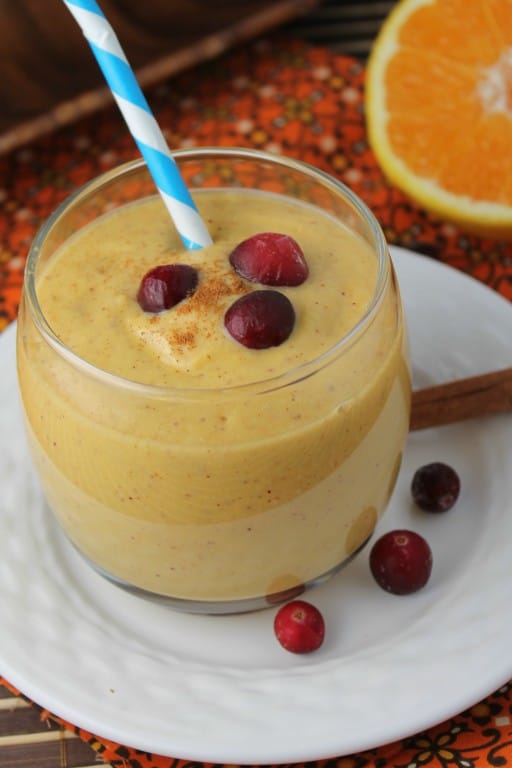 Ingredients
1 cup preferred non-dairy milk
½ cup fresh pumpkin puree
¼ cup frozen fresh cranberries (raspberries would work in a pinch)
¼ cup raw, soaked cashews (soaking unnecessary with a high-powered blender), use equal amount of plain Greek yogurt for a nut free option
1 small apple, chunked
½ orange, peeled
2 tablespoons coconut cream (the fat atop a full-fat coconut milk can) or coconut butter
¾ teaspoon cinnamon
5-10 drops stevia liquid, to taste. Honey, maple syrup, or palm sugar could all be used instead. Depending on your fruit sweetness, this is unnecessary.
Directions
Place all ingredients in a high powered blender and whir until smooth. If you do not have a high powered blender, use soaked cashews (raw cashews soaked in fresh water for a few hours minimum and drained), fresh squeezed orange juice instead of an orange, and applesauce instead of an apple.