Creamy Roasted Red Pepper, Sausage & Cauliflower Soup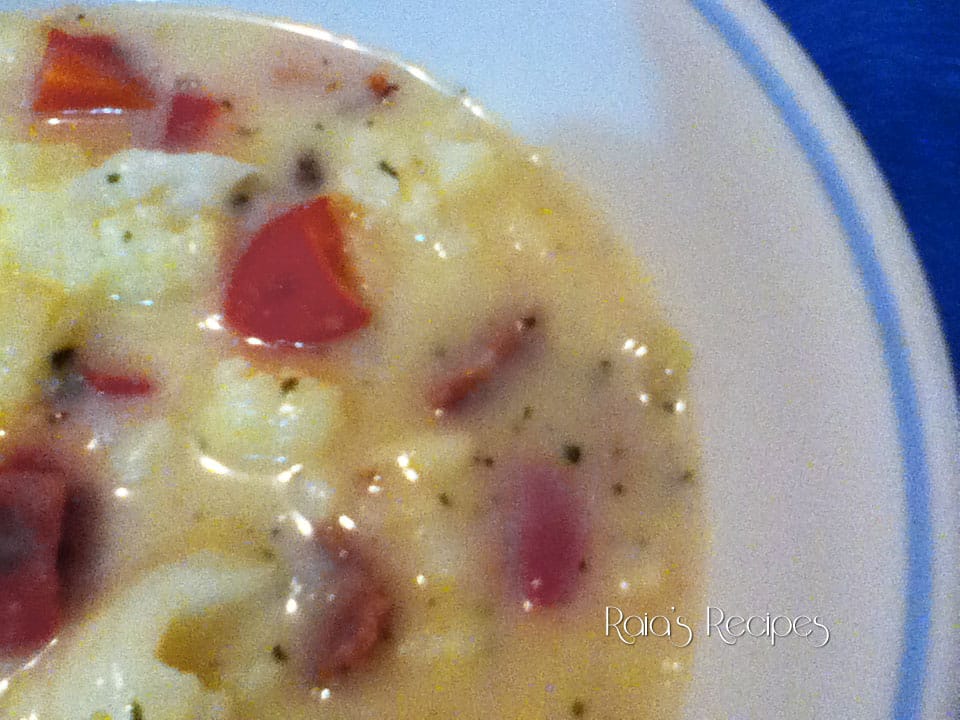 Ingredients
2 T. olive oil
1 onion
1 large head cauliflower
1 red pepper
1-2 c. chopped sausage
4 c. chicken stock
3/4 c. coconut milk (or milk of choice)
2 t. granulated garlic
kosher salt & pepper, to taste
1/2 t. basil, 1/8 t. paprika
Directions
Chop onion and caramelize with olive oil in large pot over medium heat. Meanwhile chop cauliflower, red pepper, and sausage.
When onion is caramelized, add chopped cauliflower and stock. Turn heat to high, bring to a boil, and simmer, covered, until cauliflower is fork tender.
While cauliflower is simmering, place red pepper on a cookie sheet, stick in the oven, and roast at 400 until fragrant and beginning to black on the underside.
When cauliflower is done, place half of it in a blender along with coconut milk. Puree and dump back in pot. Add in remaining ingredients and stir to combine.