Creamy Zucchini Salad with Green Apples & Almonds
NOTE: If you have questions or comments you wish me to respond to, please post them at the original post at the blog: http://strictlypaleoish.com/2013/06/30/creamy-zucchini-salad-with-green-apples-and-almonds/
[ingredients]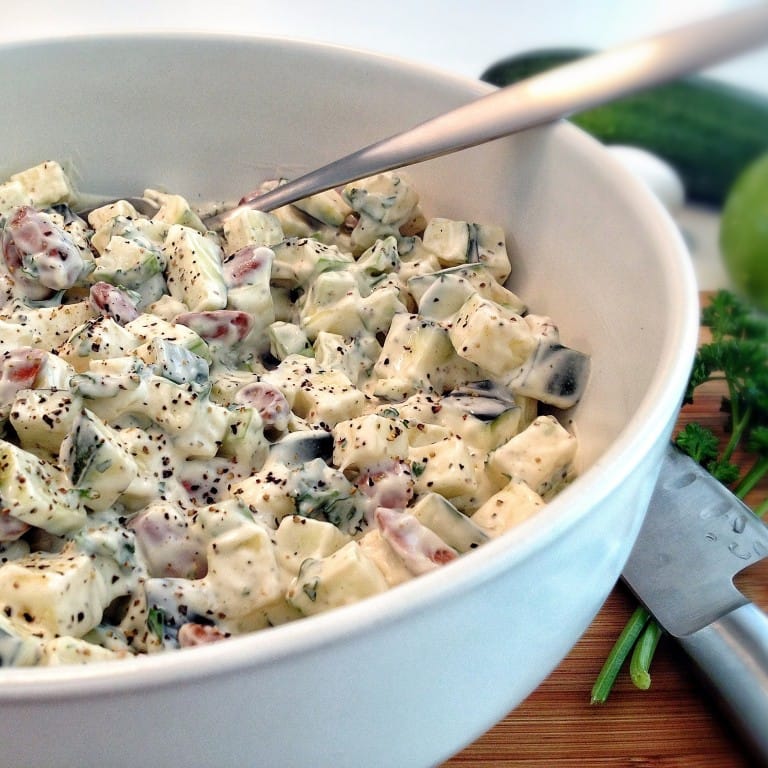 Ingredients
4 cups (10dl) diced Zucchini.
2 cups (5dl) diced Green Apples, (eg. Granny Smith).
2 cups (5dl) Mayonnaise.
1 cup (2.5dl) Almonds.
1/4 cup (1/2dl) chopped fresh Parsley.
1/2 tbsp crushed Black Pepper.
Directions
Mix zucchini, apple, almonds and black pepper in a large bowl.
Mix the mayonnaise and parsley in another.
Add the parsley-mayo to the large bowl, and blend everything together with a spoon.