Crispy Pan-Fried Plantains
These are delicious and taste like french fries!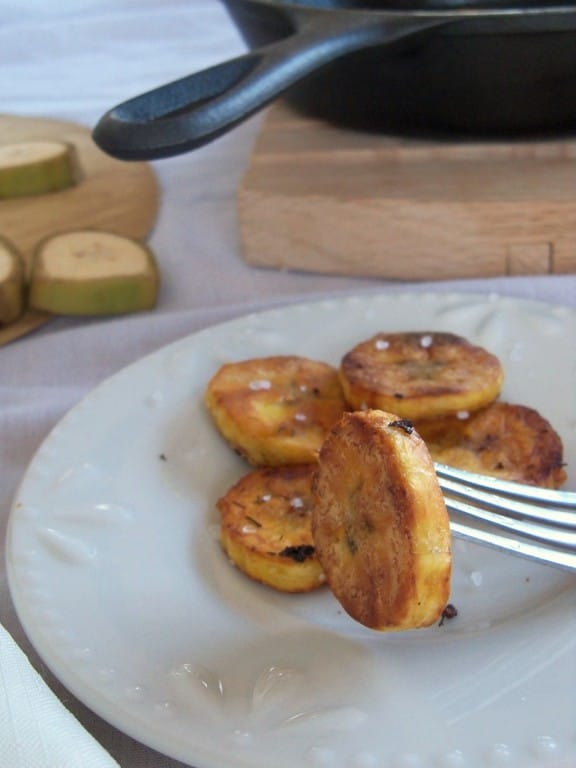 Ingredients
1 green plantain, peeled and sliced
2 tablespoons coconut oil
Salt
Directions
Heat up a large skillet over medium.
Add the coconut oil and melt.
Add in the plantains and let them sizzle on one side until they get golden brown (just a couple minutes).
Flip and cook until golden brown on the other side. Sprinkle them with salt as they cook.
Remove them from the pan and add a bit more salt.
Serve immediately.