Dark Chocolate Coconut Haystacks
A cool, crunchy and coconut-y treat!
**Note – I only had 3/4cup of choc chips left, hence why I listed this amount. You can easily make any amount of this, just make sure to use equal amounts choc chips and shredded coconut**
-Melt chocolate chips and coconut oil over very low heat in sauce pan, constantly stirring.
-Once melted, add vanilla extract and shredded coconut, mix well and remove from heat.
-Let mixture sit for about 15-20mins to cool and thicken. Drop spoonfuls onto wax-paper lined plate or small pan, and place into refrigerator for about 30mins to harden.
Enjoy! I also recommend keeping these cold as they have a better, crunchy texture that way. You can also add several drops of peppermint oil or other flavored oil to give them a different twist.
[ingredients]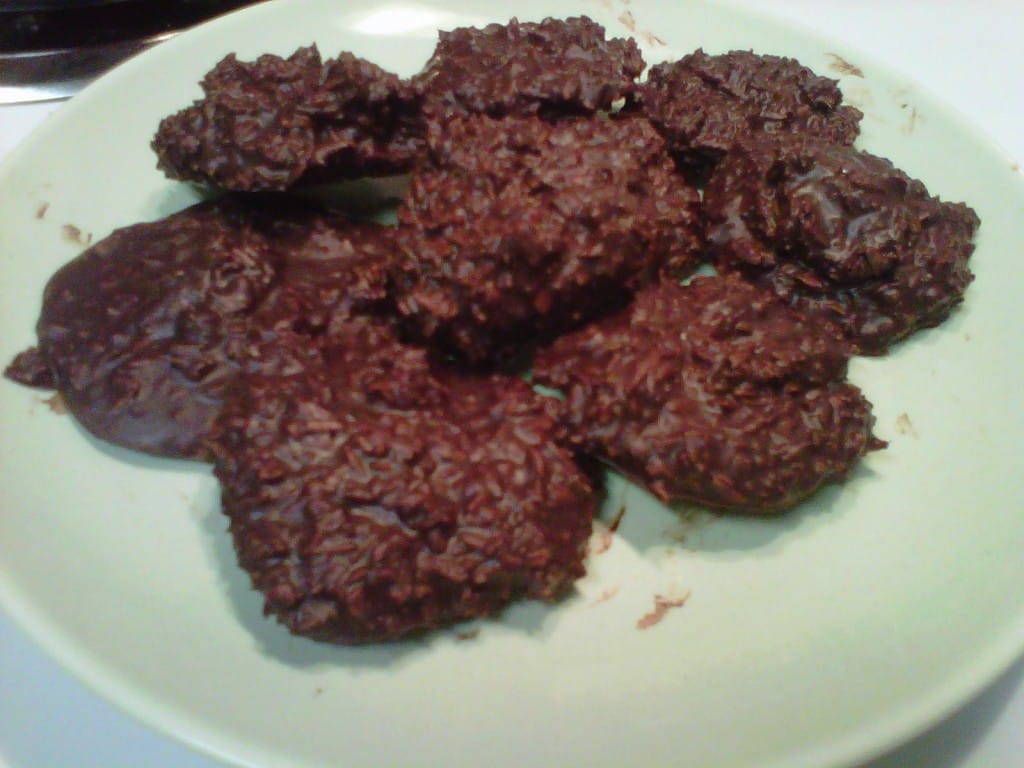 Ingredients
3/4 cup dark chocolate chips or bar broken down into 3/4c pieces
3/4 cup unsweetened shredded coconut
splash vanilla extract
1 TBS coconut oil