Dark Chocolate Frappuccino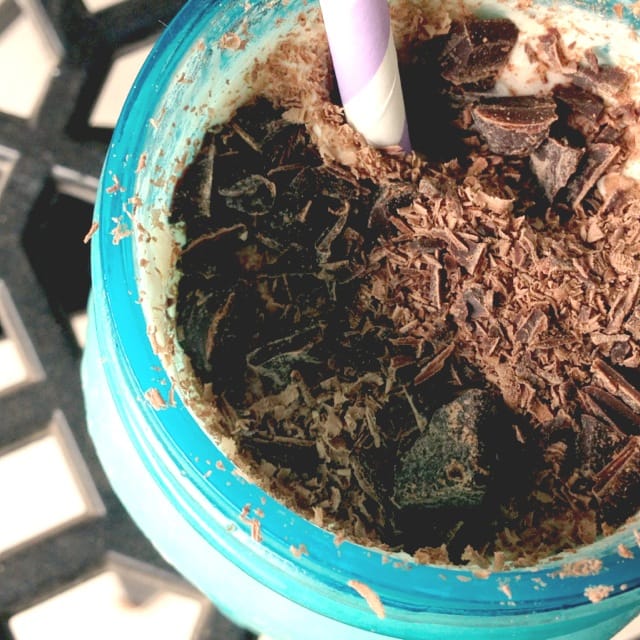 Ingredients
1 cup organic cold brew coffee.
¼ cup coconut milk.
1 tsp gluten free vanilla extract.
2 tbsp dark chocolate or enjoy life semi-sweet mega-dark
Ice.
Directions
Place all the ingredients except 1tbsp of your choice of chocolate in a blender.
Blend until smooth.
Fill two pint jars.
Use a zest grater or a fine cheese grater to grate some pieces of your chocolate on top, you can also chop some of them to have a good looking texture.
Use a nice and colorful straw and enjoy!!