Dark Chocolate Swirl Pumpkin Pie Mini-Muffins
Steps to crEATe:
1.) Heat oven to 350°. Place 24 mini muffin papers in compartments, if you have 2 pans, place 48. Set aside.
2.) Combine dry crust ingredients in large mixing bowl. Whisk with fork.
3.) Lightly beat 4 eggs in bowl, chop up room temperature butter in small pieces.
4.) Add eggs, oil, butter, vanilla, honey, and pumpkin to dry ingredients. Use hand mixer and mix for about 3-5 minutes.
5.) Melt dark chocolate in sauce pan, in batter slowly fold/swirl in melted chocolate with fork. Save some chocolate for final product.
6.) Add batter evenly in muffin papers. Bake for 15 minutes at 350. I only used one muffin tray.
7.) After removing, melt a small amount of chocolate and drizzle tops. Enjoy!
[ingredients]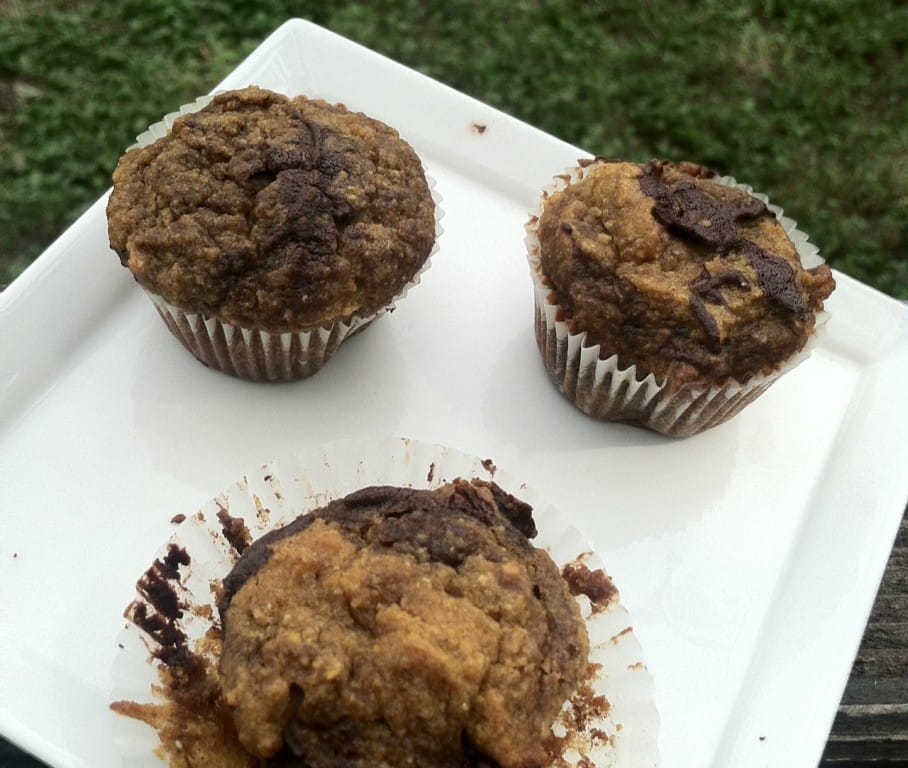 Ingredients
½ cup coconut flour
¼ cup potato starch (or other source of starch)
1 tsp. baking soda
1 tsp. cinnamon
¼ tsp. cloves, ground
½ tsp. ginger, ground
½ tsp. salt
4 eggs
1 cup + 1 Tbsp. pumpkin puree
6 Tbsp. butter, room temperature
2 Tbsp. coconut oil
2 tsp. vanilla extract
4 Tbsp. honey
½ Dark Chocolate bar, melted