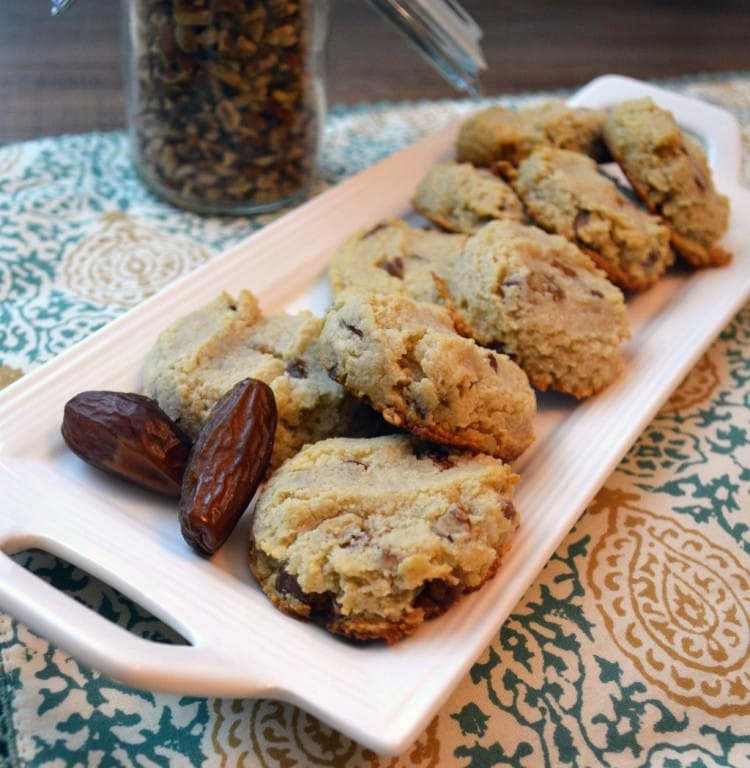 Ingredients
1 ¾ cup almond flour
1 egg
3 tablespoons honey
3 tablespoons coconut oil, room temperature
3 tablespoons coconut sugar
1 tablespoon vanilla
¼ teaspoon baking soda
¼ teaspoon sea salt
⅓ cup dates, chopped
¼ cup chopped pecans
Directions
Preheat the oven to 350 degrees. In a large bowl, mix together the almond flour, honey, coconut oil, coconut sugar, egg, vanilla, baking soda, and sea salt. Stir until ingredients are completely combined. Then mix in the dates and pecans.
Line a baking sheet with parchment paper and scoop balls of dough (should make 18) onto the sheet. Press the dough down to ½- inch thick circles.
Bake for 12-15 minutes, until slightly firm. Let cool for 5 minutes before serving.