who DOESN'T need something wholesome to eat in between week-old-Halloween-candy binges?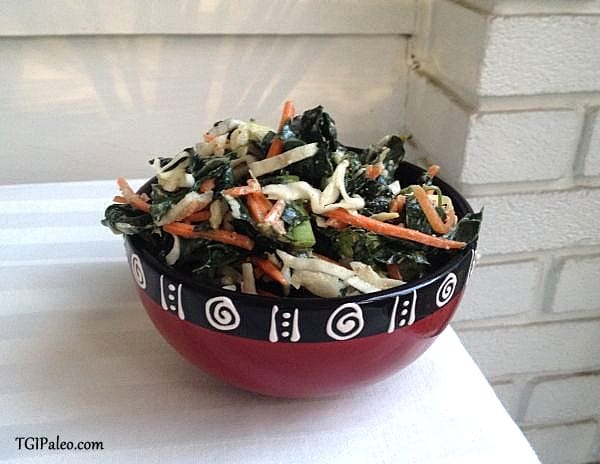 Ingredients
4 c shredded cabbage
2 c shredded carrots
4-6 c shredded kale
1/2 c fresh cilantro, chopped
juice of 2 lemons
1/2 c RAW almond butter
2 T fresh grated ginger
1/4 c apple cider vinegar
Directions
Toss the cabbage, carrots, kale, and cilantro in a big salad bowl. Set aside. Whisk together the lemon juice, almond butter, ginger, and vinegar. Pour the dressing over the salad and toss to coat. Serve immediately or store in the fridge.