1.Preheat oven to 350 degrees.
2.Blend all dry ingredients in a large mixing bowl.
3.Beat wet ingredients with a hand-mixer until well blended and then add to dry ingredients. Continue to blend.
4.Fold in slivered almonds.
5.Grease two mini loaf pans with coconut oil about half-way up the sides.
6.Pour in batter and bake for 35-40 minutes.
Once bread has cooled — mix all icing ingredients and have fun decorating!
[ingredients]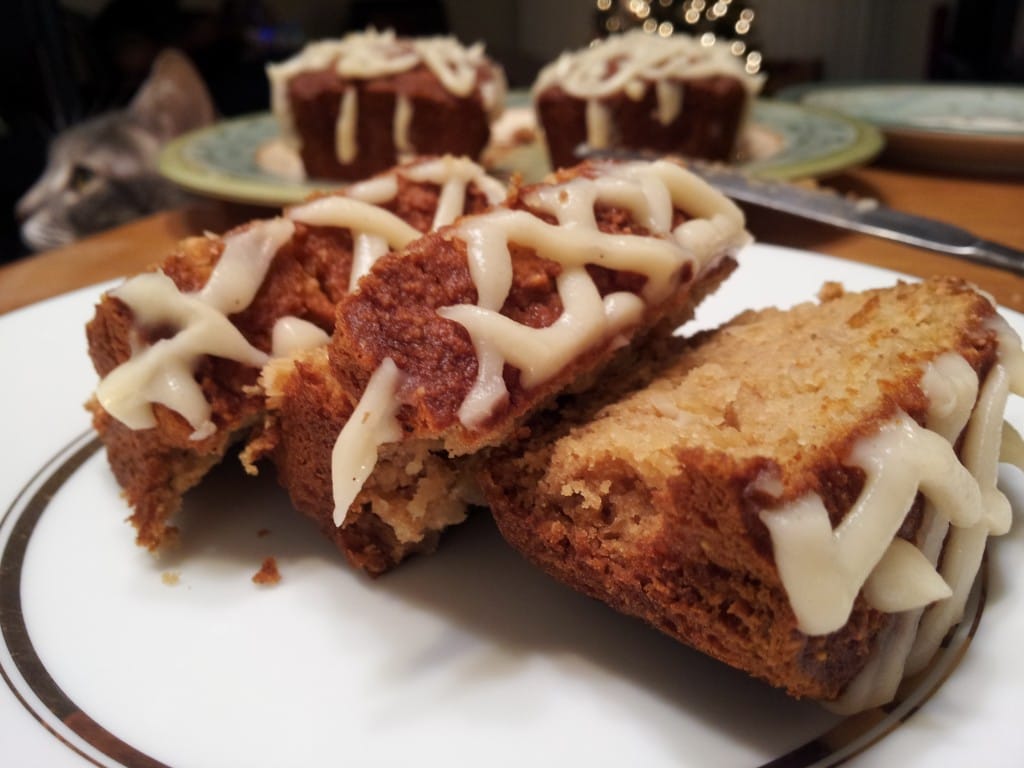 Ingredients
3/4 c. almond flour, 1/4 c. + 2 tbsp. coconut flour, 3/4 tsp. baking soda, 1/2 tsp. salt, 1/4 tsp. nutmeg
2 eggs, 1/4 c. honey, 2 tbsp. melted butter, 1 tsp. vanilla, 1/2 c. So Delicious coconut milk eggnog (or make it homemade!), 1/2 c. slivered almonds
For Icing: 3 tbsp. coconut butter - melted, 1 tsp. honey, 1-3 tbsp. eggnog (enough to get a "drizzle" consistency)