Slice eggplant 1/4 inch slices. In 2 separate shallow dishes, combine egg and coconut milk in one and remaining ingredients (excluding eggplant and coconut oil) in another.
In an assembly line fashion, dip eggplant slices in egg and then coat with flour mixture.
Heat coconut oil to medium high and carefully fry slices 3-4 minutes per side or until golden brown. Serve with prepared tomato sauce for dipping.
[ingredients]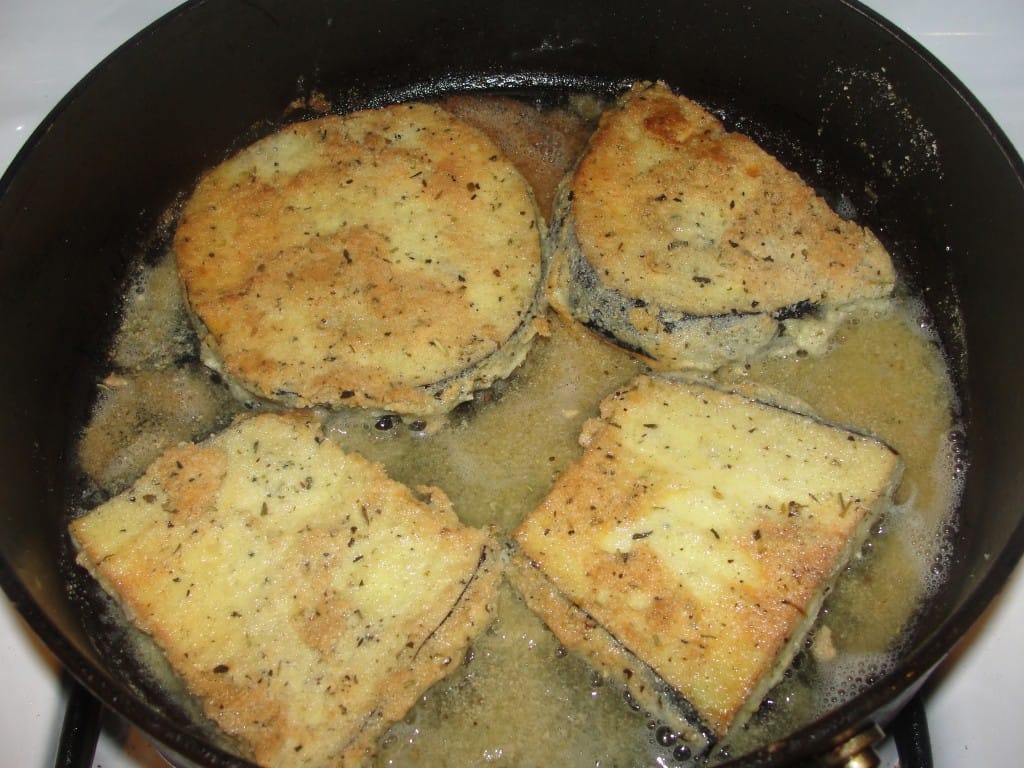 Ingredients
1 Large Eggplant
2 Eggs
1/4 C Coconut Milk
1 C Almond Flour
1/2 C Arrowroot Powder
2 Tbsp Onion Powder
1 Tbsp Italian Seasoning
1 Tsp Salt
Coconut Oil for shallow frying