Slice eggplant into 12 uniform rounds, 1/4-1/2\" thick.
Lay rounds on a sheet of parchment paper lined with paper towels.
Prick both sides with fork and sprinkle with salt.
Let sit for 30 minutes to draw out the bitterness and water.
On a baking sheet lined with parchment paper, lay out eggplant rounds and brush or spray with olive oil.
Bake at 350°F for 10 minutes, flip over, brush or spray again, and bake for an additional 10 minutes.
Remove from oven, add toppings and return to oven for a final 10 minutes.
Enjoy!
[ingredients]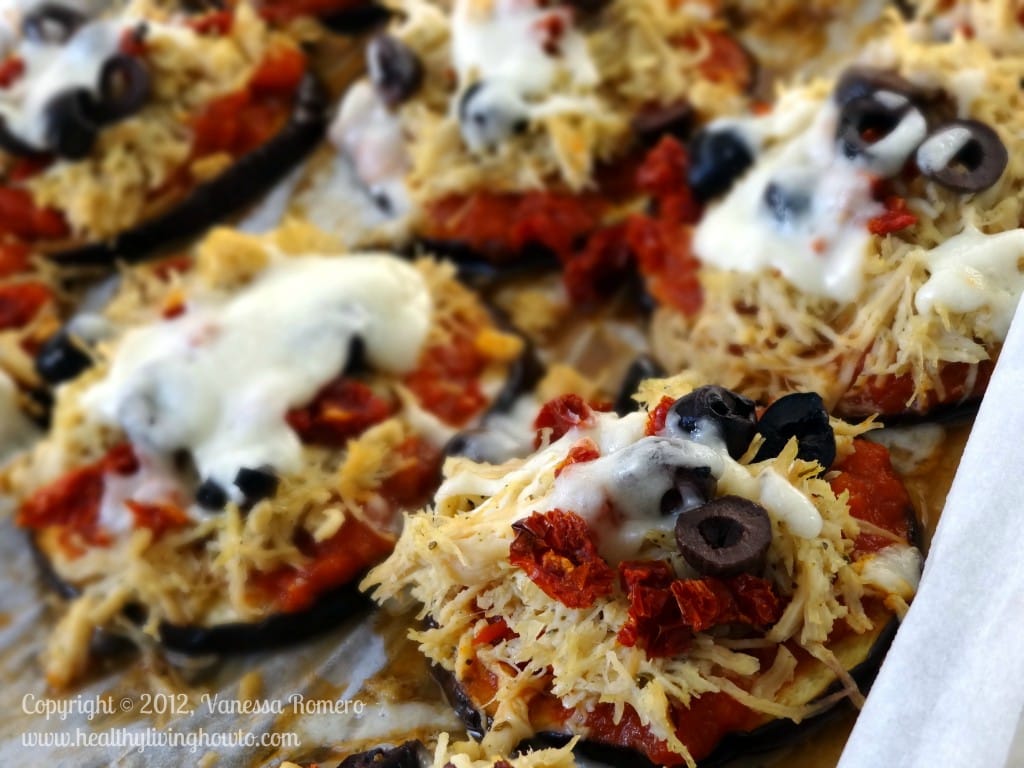 Ingredients
1 Large Eggplant
Celtic Sea Salt
Extra Virgin Olive Oil
Homemade Red Sauce
Pizza Toppings