A quick, simple, and tasty one pan meal.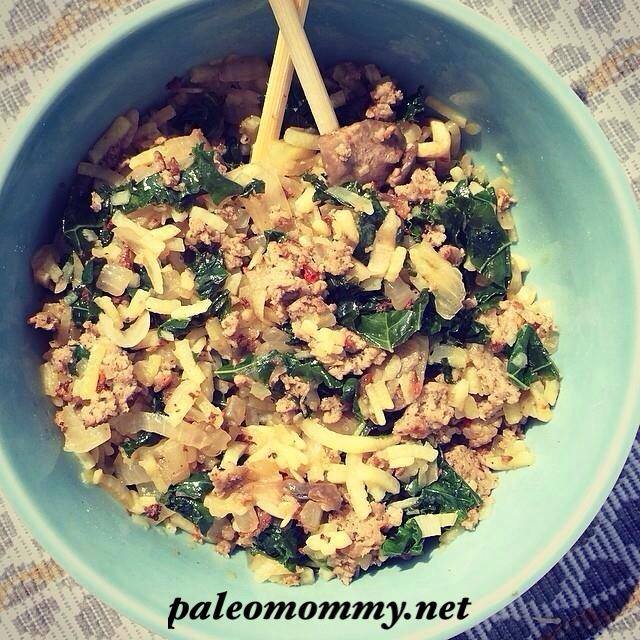 Ingredients
1 small Japanese sweet potato, shredded with the liquid squeezed out in a clean kitchen towel
1/2 pound of hot italian sausage, out of the caseing
1 small bunch of kale, shredded
12 cremini mushrooms, sliced
1 small onion, diced
1 tsp of onion powder
1 tsp of garlic powder
1 Tablespoon of coconut aminos
Salt and pepper to taste
Directions
In a skillet over medium/medium high heat, brown the sausage.
Remove the sausage leaving the fat, add olive oil or lard if you need more fat for cooking. Take out some if you have too much.
Add in mushrooms and onion, cook until they have a bit of color.
Add in sweet potato, garlic powder, onion powder, salt and pepper and coconut aminos. cook until potato begins to soften.
Add in kale and cook until wilted.
Add back in the sausage to warm through and serve.