Hey paleo-pals!!! So, I don\'t have kids, but I mentor with Big Brothers Big Sisters and have been trying to help my lil bro\'s fam learn a bit about healthy cooking. It\'s a learning process for me too, having to cook for kids!! Got some awesome help from Sarah and her friends at everydaypaleo.com, so definitely check her out if you haven\'t already!! Ok, so this is meant to go with Fast Kids Broccoli and Fast Kids Baked Sweet Potato Fries, as a meal which should take less than an hour in total to prepare 🙂
Recipe
– Heat the oven to 425 (we are using a bit of a higher heat so we can bake the sweet potato fries at the same time)
– If the chicken needs to be cut up, do so. You can do either strips or \"nuggets\"
– Place in a large Pyrex baking dish and coat lightly with olive oil, S&P
– Bake for around 15 minutes total. You can turn, but I\'ve found they cook just fine not turning too.
– Make sure to check they are cooked through by removing one and cutting in half
– Remove from oven and let cool a little before serving
– Serve with a little honey for fun!!
~James
[ingredients]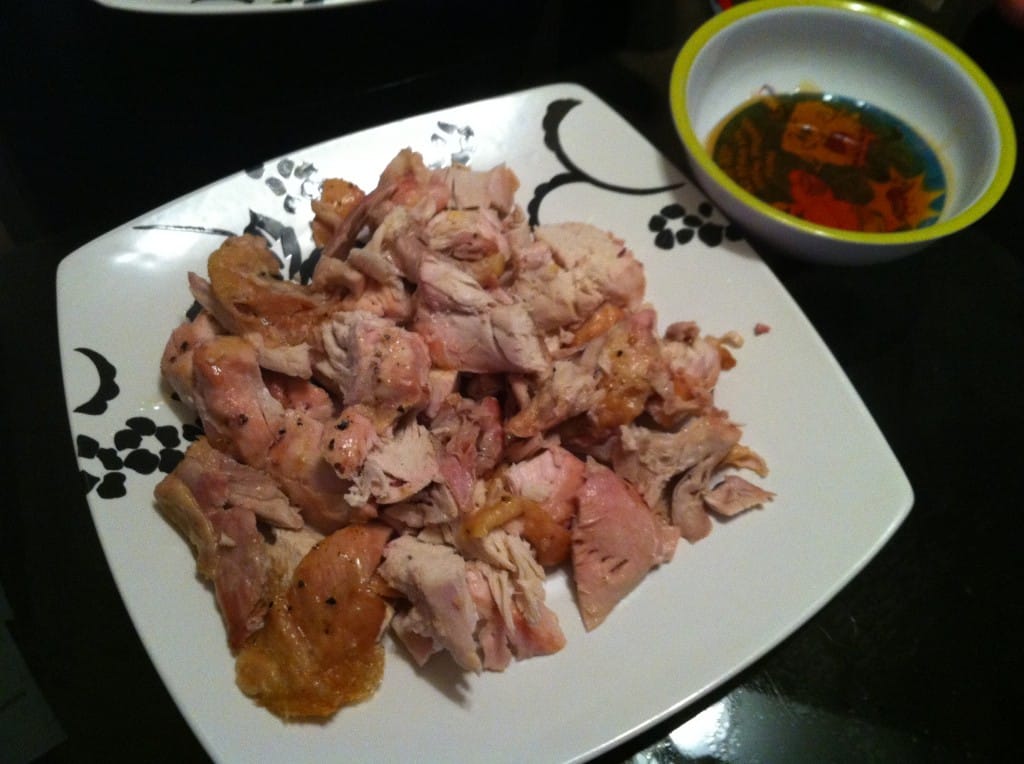 Ingredients
1-2lbs chicken breast meat
Olive oil
Salt and pepper to taste