Whisk together the coconut milk, eggs, cinnamon, and vanilla.
Arrange the bread slices in a pie plate or baking dish.
Pour the batter into a baking dish.
Let the bread soak up the batter for a couple of minutes per side.
Heat the butter or coconut oil in a skillet or griddle over medium heat.
Fry the soaked bread until browned–about 2 or 3 mins per side.
Enjoy!
Check out the bread recipe here
[ingredients]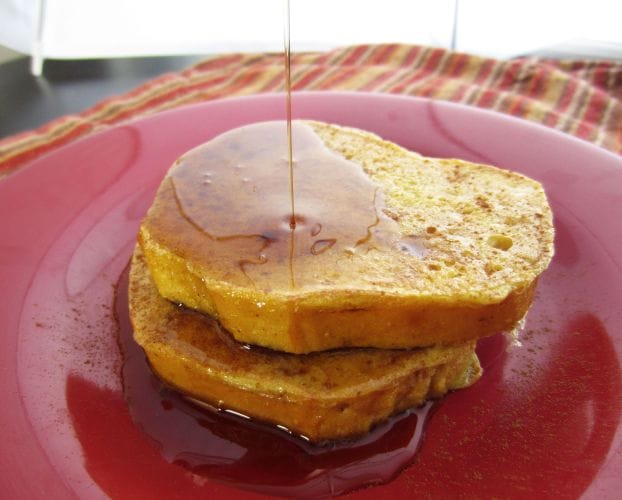 Ingredients
8 Slices (TGI)Paleo Bread (recipe via TGIPaleo.com)
1 c Full Fat Coconut Milk
4 Eggs
1/2 t Cinnamon
1/2 t Vanilla
Butter or Coconut Oil, for frying