Frittata with Sausage, Spinach and Sweet Potatoes
1. Preheat oven to 350 degrees F
2. In a 10-inch oven-proof skillet, heat the oil over medium heat. Brown the sausage.
3. Add the potato and onion and saute until there is no moisture left in the pan. Add the water, sage, and some salt and pepper and cover with a lid and cook until the potato is tender, about 20 minutes.
4. Add the spinach and allow to wilt completely. Meanwhile, whisk the eggs in a small bowl. Pour the eggs over the meat and vegetables and allow the eggs to set along the bottom (but not browned). The middle does not need to set because it will be finished in the oven.
5. Bake the frittata for 5-10 minutes or until the center is no longer wobbly. Remove from the pan and cut into wedges.
[ingredients]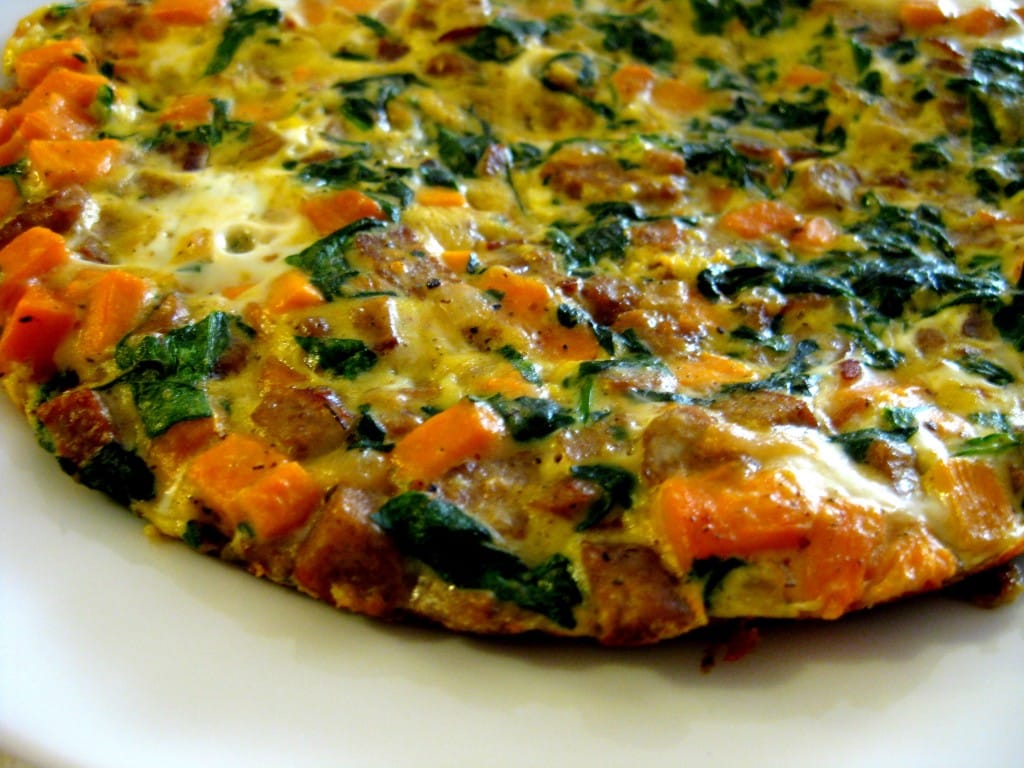 Ingredients
1 tsp olive oil
1/2 lb mild turkey sausage (check the label for fillers, such as gluten)
1 small sweet potato, peeled and finely diced
1/4 cup finely diced onion
1/2 cup water
1/4 tsp dried sage
1 1/2 cups coarsely shredded baby spinach
4 eggs (preferably cage-free)
pinches of salt and pepper